Located to the south of Halong Bay and east of Cat Ba Island, Lan Ha Bay covers an area of more than 7,000 ha of which 5,400 ha is under the management of Cat Ba National Park. Lan Ha Bay is also reachable within our Lan Ha Bay cruises.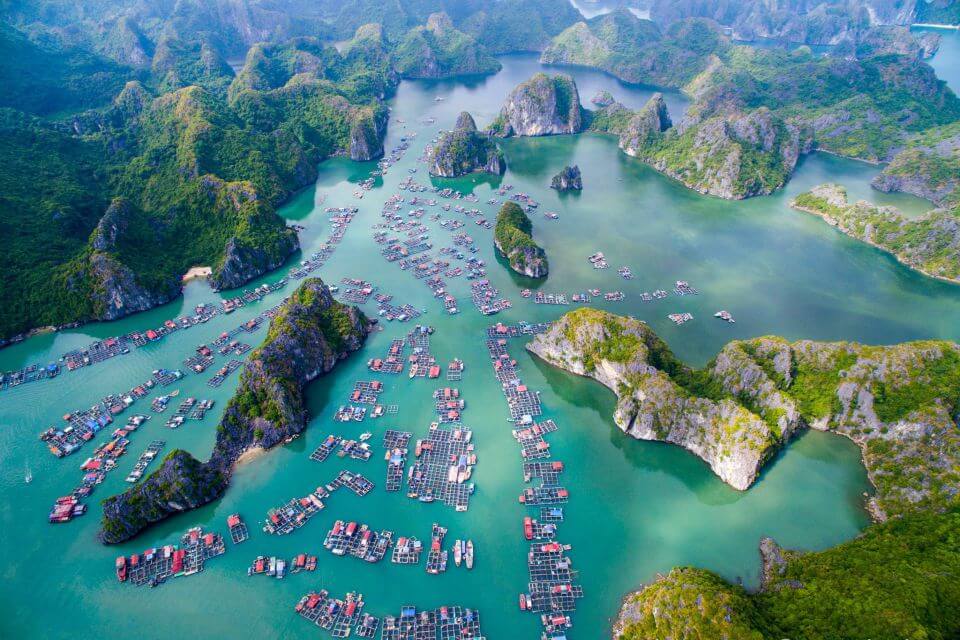 Lan Ha Bay - just the exquisite name alone has been pulling a large number of travellers from near and far. In reality, regardless of the administrative boundary, Lan Ha Bay is part of the complex of Halong Bay with around 400 islets. But unlike its famous neighbour, Lan Ha Bay has long been famed for its exclusive scenery with an intense concentration of pristine limestone mountains by which the sea surface is partitioned into smaller bays and gulfs. The Bay is home to hundreds of mounts of which forms and beauty are completely different depending on travellers' imagination: Guoc islet (Wooden Shoe islet), Doi islet (Bat grotto), etc.
The bay has 139 beautiful, small and pristine sandy beaches, many of which lie between two stone mountains. Just imagine that after a long day of exploration of caves and grottoes, you will feel entirely relaxed bathing the azure-blue waters of Halong or lying on the white sandy beaches.
Lan Ha Bay has become an indispensable destination thanks to its unspoiled and magnificent natural beauty. Just 30 minutes on boat from Cat Ba Island, you will be charmed by the breath taking view of the bay and soon you will forget all the stresses of your busy life. Wandering on the azure-blue beach, breathing in the ocean breeze and enjoying the tropical sunlight, along with a kayaking trip and maybe even some fishing, your trip to Lan Ha Bay will surely be a long lasting memory.