10 January, 2017
In 2017, you're going to need your passport–and your sense of adventure. Our top destinations to visit this year will have you heading out on safari, exploring historic Eastern Europe and South America, tapping into Scandinavia's natural wonders, sunbathing on the beaches of Asia and Africa and discovering hidden gems both at home and abroad. We tapped our bucket lists, insider knowledge and industry experts for the 17 destinations to have on your radar when planning this year's getaways, adventures and retreats. Here, the best places to escape to in 2017. Ready, set, jet.
1. New Zealand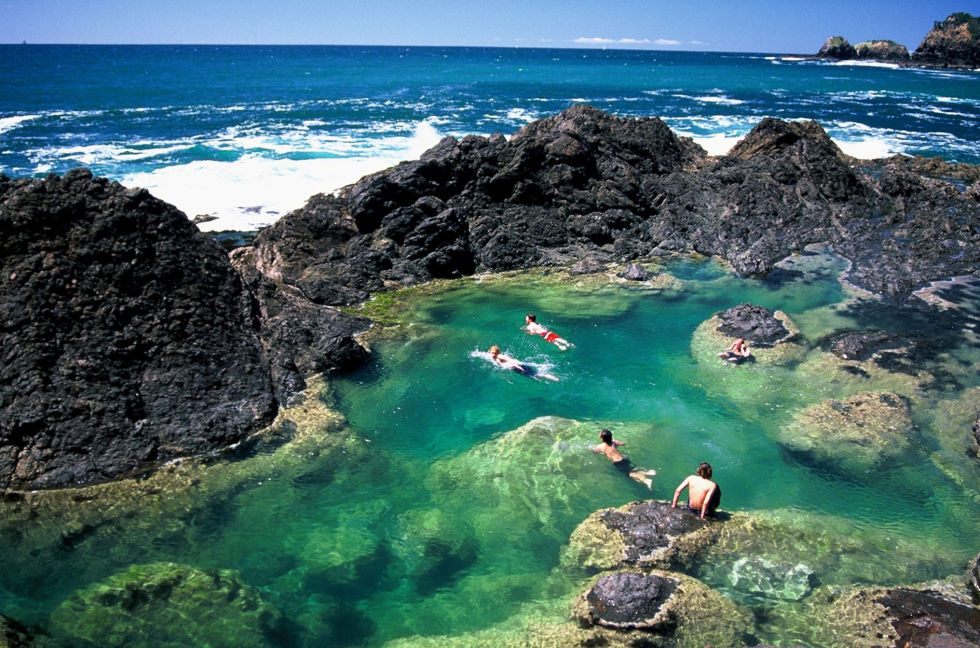 There is far more to New Zealand than the set of Lord of the Rings. Yes, the landscape is beautiful—the beaches are pristine, the mountains are dramatic, the countryside is idyllic—but it's the food, wine, under-the-radar shopping, and quirky culture that keeps repeat visitors (and locals) coming back for more. We highly recommend spending a week in the spring traveling down the country's truly magical wine trail. Starting in Napier, you can either drive yourself or take a tour down the North Island before crossing the Cook Straight on a car ferry to Picton, where you'll pass through the famous Marlborough Sounds to end in Blenheim.
If you're a nature lover, The Queen Charlotte Track is one of New Zealand's best hiking spots. For those who don't like camping, there is a variety of luxury accommodation and dining available along the track, complete with water transport services that will transfer your luggage each day. For skiing, head straight to the South Island and marvel at the mountains in Queenstown and Wanaka. Cosmopolitans and country-lovers alike will adore Auckland. While there, shop Karangahape Road (K' Road to locals and those in the know), Grey Lynn and Ponsonby.
2. Canada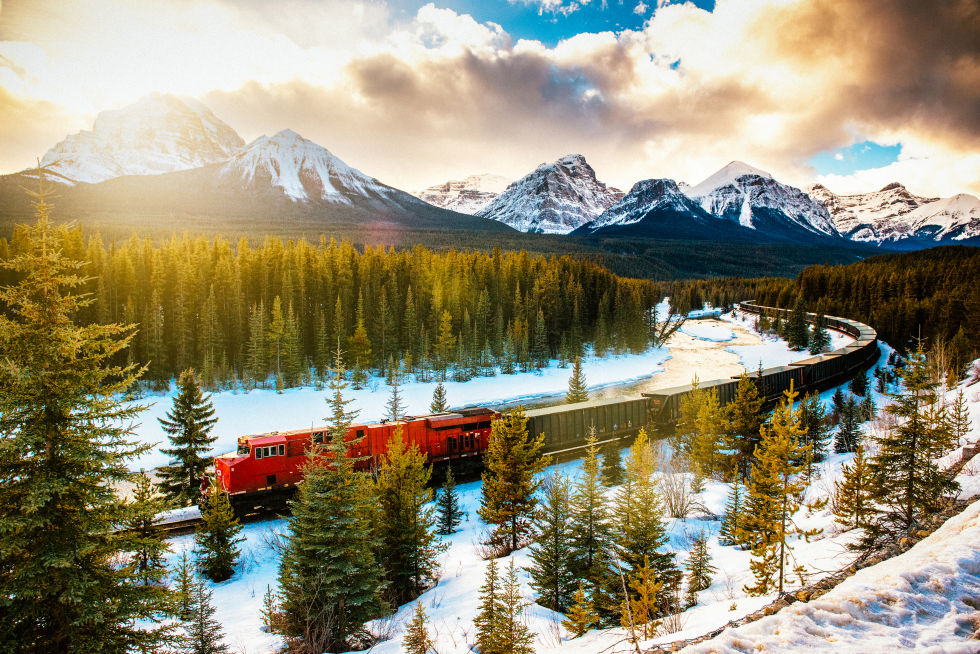 You may have jokingly (or perhaps, literally) considered a move here as of late–but as it turns out, there are many reasons to escape to the Great White North. The country celebrates its 150thbirthday this year, and is full of exciting perks as a result. Montréal (which turns 375 this year) is flexing its muscles as one of the world's most exciting culinary scenes, influenced by its European roots and infused with flavors from its diverse, multi-cultural population. Don't miss out on a visit to Le Filet or Les 400 Coups while you're in town, and look out for Marconi and Joël Robuchon's new Canadian outpost that are both set to open this year. If you're more of a nature lover, head to Banff for one of the most epic bike trails you'll ever ride. Before you venture out, be sure to pick up a Discovery Pass, which gives visitors free access to any of the vast country's national parks (there are over 200 of them!) including Banff and Prince Edward Island. If it's art you're after, Toronto's Museum of Contemporary Art will open the doors to its expanded location this year, along with the unveiling of The Bentway, their answer to Manhattan's High Line.
3. Finland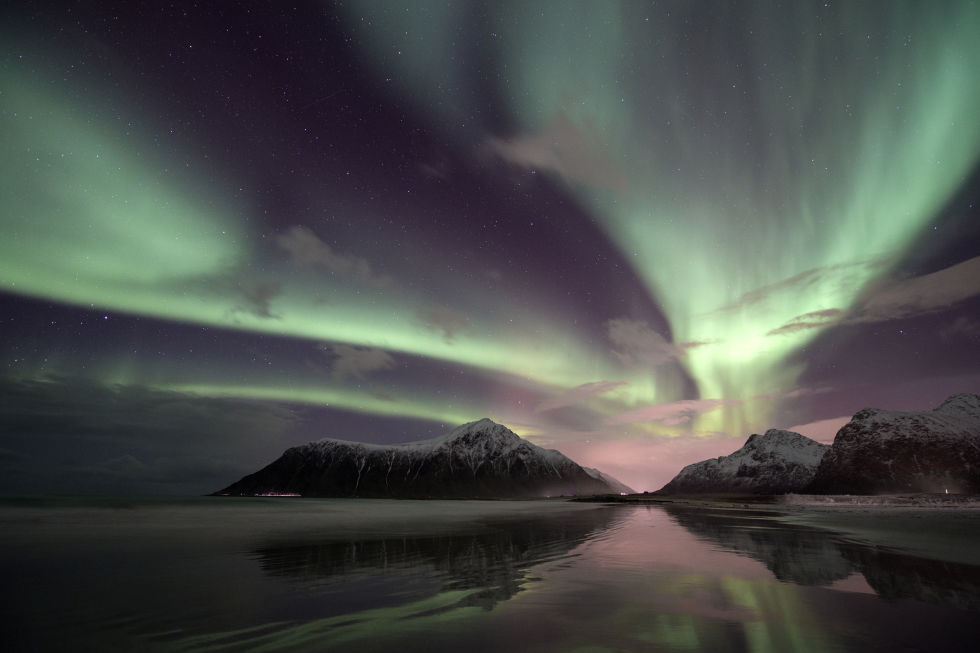 Finland is an astounding natural beauty. Explore its snow-covered landscape in the winter and marvel at the Northern Lights, great lake views and its green forestry in the summer. With tourism initiatives (like FinRelax) aimed at getting you to chill out and unwind in its lush landscapes, visitors are encouraged to enjoy the country's jaw-dropping natural wonders and refreshing saunas. Beauty fiends will love this country's obsession with health and wellness–trust us, the Finnish sense of calm could rival Indonesian zen. If you are looking to tour Helsinki (as you should, it's marvelous) this is the year to do it; Finland celebrates 100 years of independence on December 6th and the capital city will be partying all year long. Take a day to enjoy its unique costal geography punctuated by glistening bays and sharp inlets. A visit here places you right in the heart of Scandinavia, which means quick, easy visits to bustling neighboring must-sees like Stockholm and Oslo. Not yet as popular as its cohorts (but its place on many a must-visit list will change that soon), Finland benefits from far fewer crowds but just as many delights.
4. Pittsburgh, Pennsylvania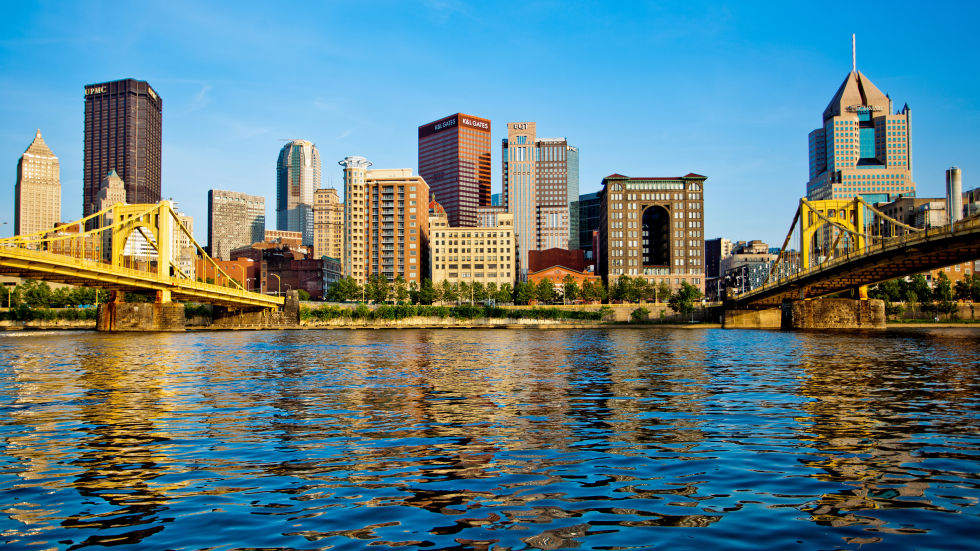 We've gone as far as to dub the 'Burgh America's Most Underrated City–and for good reason. It's not the first thing you think of when dreaming of a weekend getaway, innovative food scene or art hub, but it delivers on all accounts in droves. If it's an arts and culture scene you're after, you're in luck. Pittsburgh is the birthplace of Andy Warhol, and the Andy Warhol Museumfeatures the largest collection of his work. Foodies will likely not be able to get through this city in one weekend, but highlights include Umami, an unexpected Izakaya spot in Lawrenceville, located right near Pittsburgh culinary star Justin Severino's Cure and Morcilla. In downtown Pittsburgh, Mexican hotspot täkō, and new-American standouts like Meat & Potatoes and Butcher and The Rye are also highlights. To work off your one-too-many bites, walk and shop around Shadyside, where Pittsburgh's designer boutique, Choices and top-notch vintage shops like Eons and Hey Betty! are located.
5. Portugal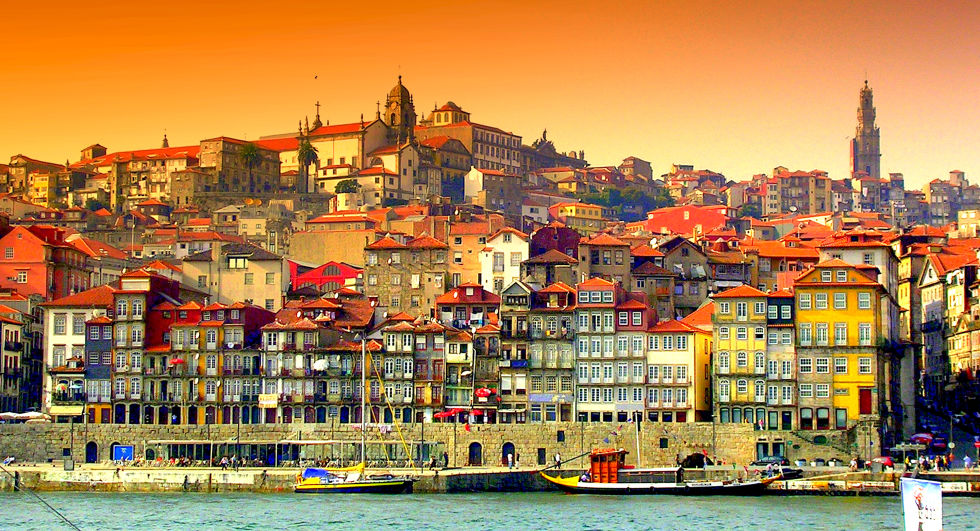 There's a renaissance happening in Portugal, a land made famous by explorers–and modern-day, well-heeled travelers are taking notice. Despite its cultural riches, Portugal never reached the same level of tourism popularity that its neighbor Spain has enjoyed for decades. But the westernmost country of continental Europe has everything a traveler could want: great food, fabulous art, robust history, sensational wine and a bustling contemporary culture scene that's reshaping the country's international reputation as a hotbed for creativity. Highlights of time in Portugal include exploring the cities of Lisbon and Porto, which beautifully marry their ancient histories and contemporary cultures; the lush, vineyard-filled Douro Valley; the fairytale town of Sintra and the pristine, rugged beaches of Comporta.
6. India's Golden Triangle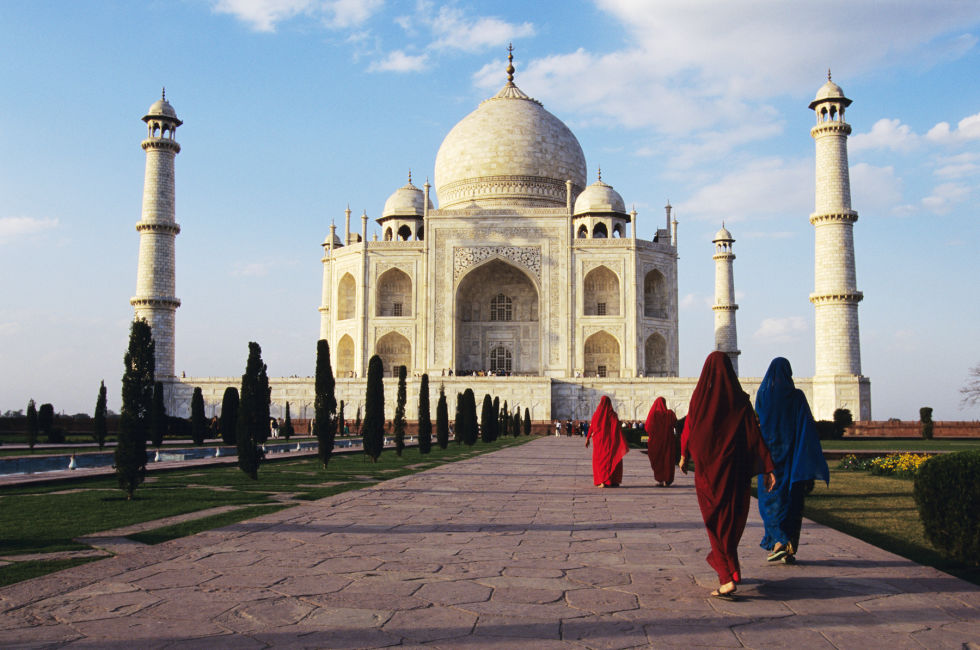 India is a vast country rich in culture, color, history, generosity and tradition. If you're visiting for the first time or returning for another taste, the Golden Triangle (Delhi, Agra and Jaipur) will expose you to its metropolitan, historic and romantic sides. India is by no means subtle–it packs a punch in every way–from its breathtaking landmarks to its cuisine–and westerners will find it a shock to the system sprinkled with a magic touch that leaves them wanting more. Delhi is India at its most modern, with nightclubs, thriving businesses and bustling markets (where bargaining is more culturally expected than paying full-price).
Agra is home to one of the wonders of the world, the Taj Majal, which is best seen at sunrise when the crowds are still lined up in droves, but as slim as they'll get. Jaipur's magical forts look straight out of a fairytale. When you're there, make sure not to miss Nahargarh Fort (go just before sunset to view the fort and then watch the sun set over the roof's sprawling city views) and Amer Fort, which sits atop a hill and is only accessible by jeep or elephant ride. When in Delhi, be sure to dine at upscale traditional hotspots like Bukhara and hit the down after dinner; this metropolis is packed with chic restaurants, fun cocktail and hooka lounges and dance parties when darkness falls.
7. Rwanda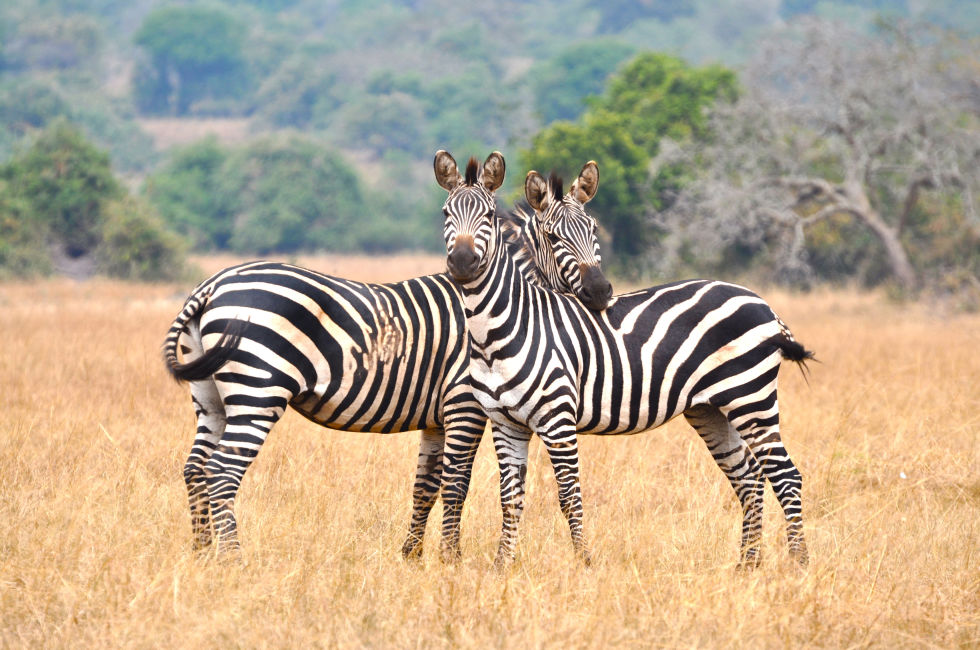 For the nature buff, Rwanda is a must-see. Known as the "Land of a Thousand Hills" with its extremely photogenic landscapes and famous tea gardens, the country is full of natural wonders. Volcanoes National Park, home to fascinating golden monkeys and half of the world's gorillas still living in the wild, is a must-visit attraction. This is the time to splurge on a luxury trip planner; Ker & Downey and Wilderness Safaris provide luxurious safari tours that will get you up close to the country's abundant wildlife. Nyungwe Forest National Park, the largest mountain rainforest in Africa, shelters more than a quarter of Africa's primate species. Rwanda's captial, Kigali, offers budget-friendly to five-star accommodations and is home to attractions like Akagera National Park and the Presidential Palace Museum.
8. Israel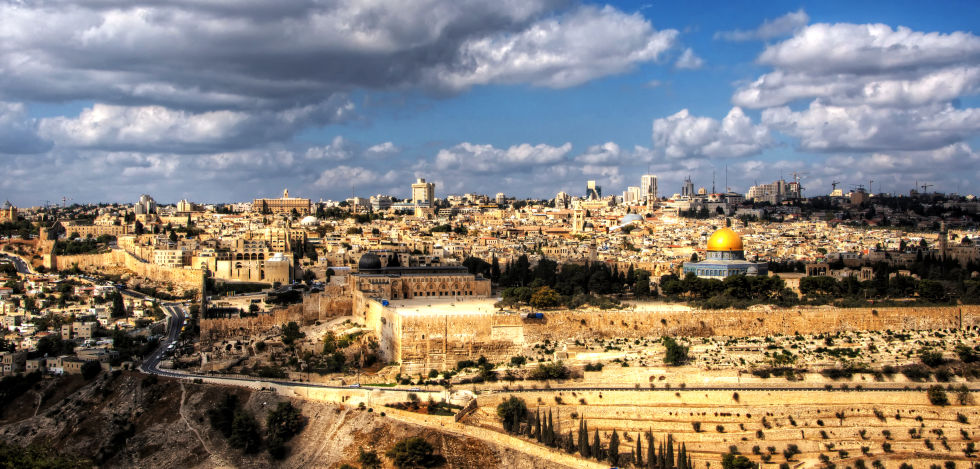 Start your trip in the bustling-metropolis-meets-beach-town of Tel Aviv, but then make sure to explore all that this country has to offer. It would be an unfortunate mistake to fearfully paint this country's complicated politics as war-torn. Don't be fooled; its vibrant culture, phenomenal food scene, historic landmarks, beaches and endlessly impressive hotels are too much of a draw to ignore. Be sure to tour the shuks (markets) and the historic sites in Jerusalem–a trip to Israel is definitely not complete without a visit to the Kotel, the Wailing Wall. (When you visit, cover up as you would any temple–it's a place of prayer). While in town, be sure to enjoy the food; the delicious and dynamic scene at Mahane Yehuda is not to be missed.
Then, choose your own adventure: head north to experience jeep rides and hikes in the mountains of the Golan, explore Tel Aviv and Jaffa's vibrant food, arts and cultural scene, head to the world-renowned Dead Sea spas in the desert or to Eilat for its hippie, beach vibes. Don't get overwhelmed by the various experiences this country has to offer–you may want to spend 1-2 weeks here to soak it all in, but its size rivals that of New Jersey. If you're looking to be strategic in planning out the right amount of time in each city, consult an expert like Travel Composer (Israel's premiere luxury trip planner) who can also advise on attaching a visit to Jordan (and if you do, Petra is a must) and/or Egypt, which should also be on your bucket list.
9. Cape Town, South Africa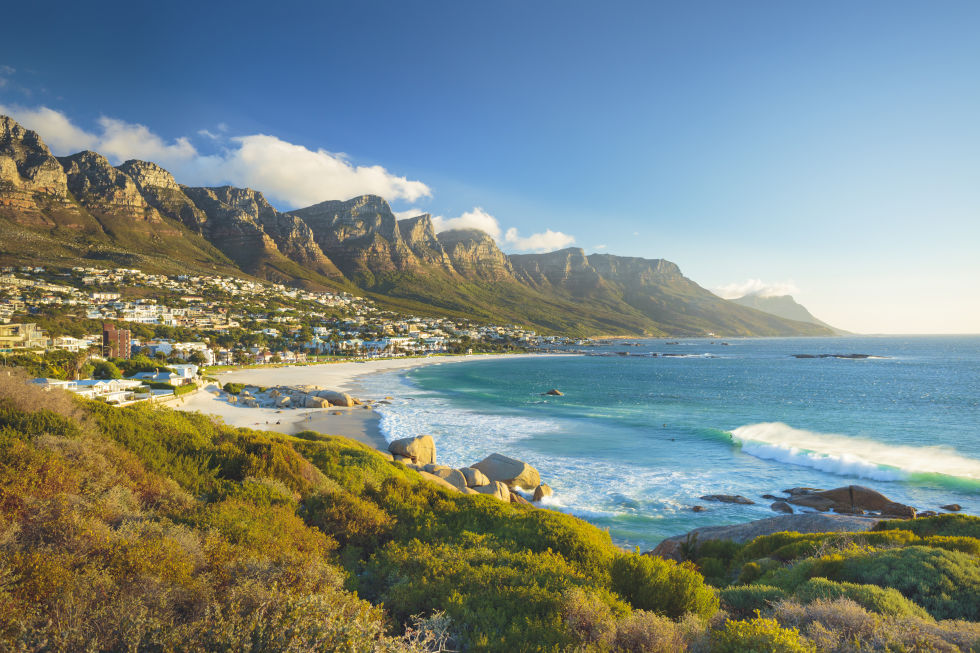 Cape Town is like a gawky adolescent who has discovered her beauty; the city is blooming as it shows off its splendors. Highlights of the destination include shopping at Neighborgoodsmarket, eating at the Test Kitchen, beaching at Camps Bay, visiting the Winelands and shark diving. – Melissa Biggs Bradley, CEO & Founder of Indagare.
Cape Town is not only one of the most picturesque cities in the world, but is is also one of the most fun! As a holiday destination, it's hard to beat; there is something gorgeous to look at at every turn! If you are looking for something with a sense of history, Robben Island is an incredibly moving experience. Culture vultures will love the colorful houses and people of Bokaap, which is also very insta-worthy. For outdoor enthusiasts and adrenaline junkies there are endless options, like hiking up Table Mountain, kite surfing and swimming with sharks. If you want to take your holiday at a more leisurely pace, head up to to the wine regions and drink your way through the scenic mountainside. If you are traveling with little ones (or even if you aren't!) Boulders Beach is a fabulous walk through millions of little Africa penguins. When dining out, be sure to visit Harbor House in Kalk Bay (ask for a table by the window), The Roundhouse, La Perla, Tokara in Stellenbosch or simply pack a picnic lunch to enjoy in Kirstenbosch Gardens. – Anita Patrickson, Celebrity Stylist and Cape Town native.
10. Warsaw, Poland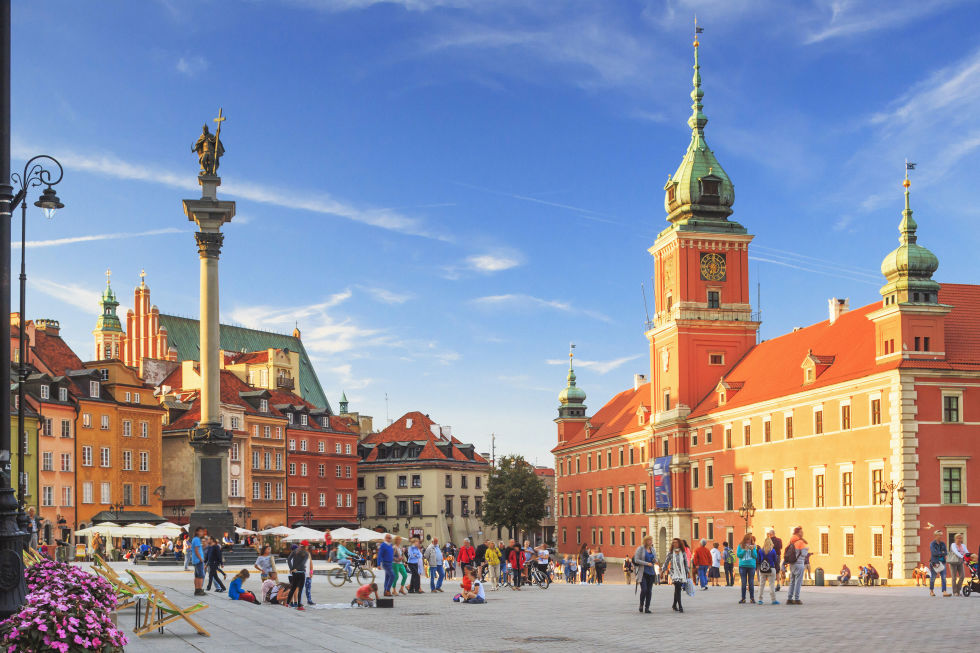 This hidden gem is so dynamic, it's often referred to as the new Berlin. A week doesn't go by without a fashion design festival, an opening of an upscale cocktail bar in a pre-war apartment building or a glittering restaurant popping up to serve a reinterpretation of Polish cuisine (that's a far, far cry from your old kielbasa and pierogi). Yet all this newness is set amidst the grit that is Warsaw, a city that was almost entirely leveled during World War II. Warsaw's incredible resurrection is never out of mind, even if you choose to skip the history museums–but you shouldn't, since they're all new and excellent. The true source of this city's vibrance lies not in its buildings or streets, but in the city's spirit. The locals' love and dedication to being based here is palpable, so much so that a huge wave of young Polish people born in the U.S. or Western Europe are now returning to the motherland to put their modern stamp on its culture.
11. Madagascar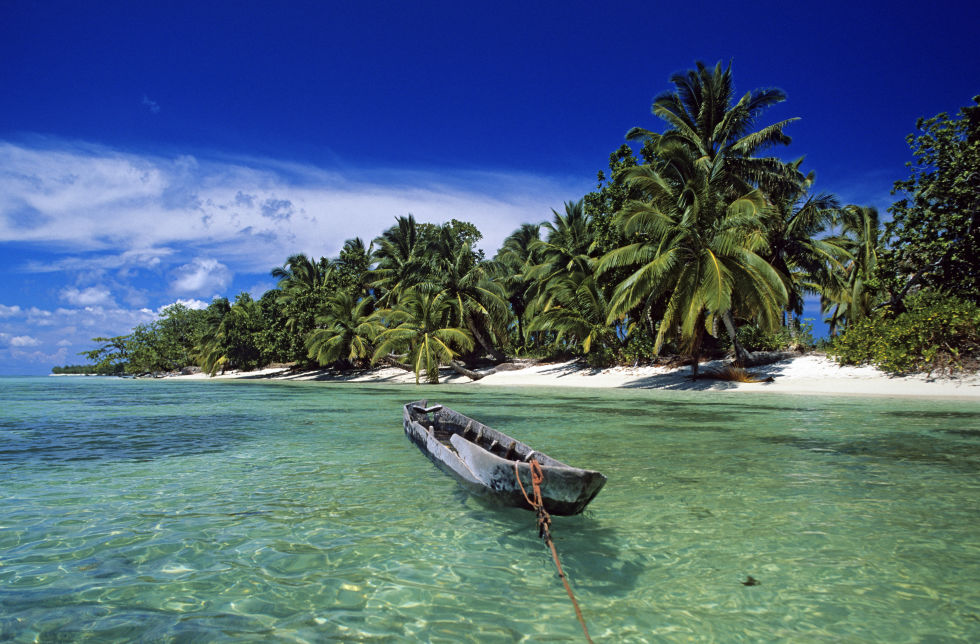 This isn't your average safari. Jungles abound here, but beaches do too, and whether on land or by sea, an overwhelming amount of indigenous species ranging from lemurs to whales are on view for the adventurous set. Almost all of Madagascar's native species can't be found anywhere else, which explains why travel junkies are quick to call it the Galapagos of Africa. New resorts emerging this year make seeking refuge in a five-star room after a day of exploring that much easier.
12. Japan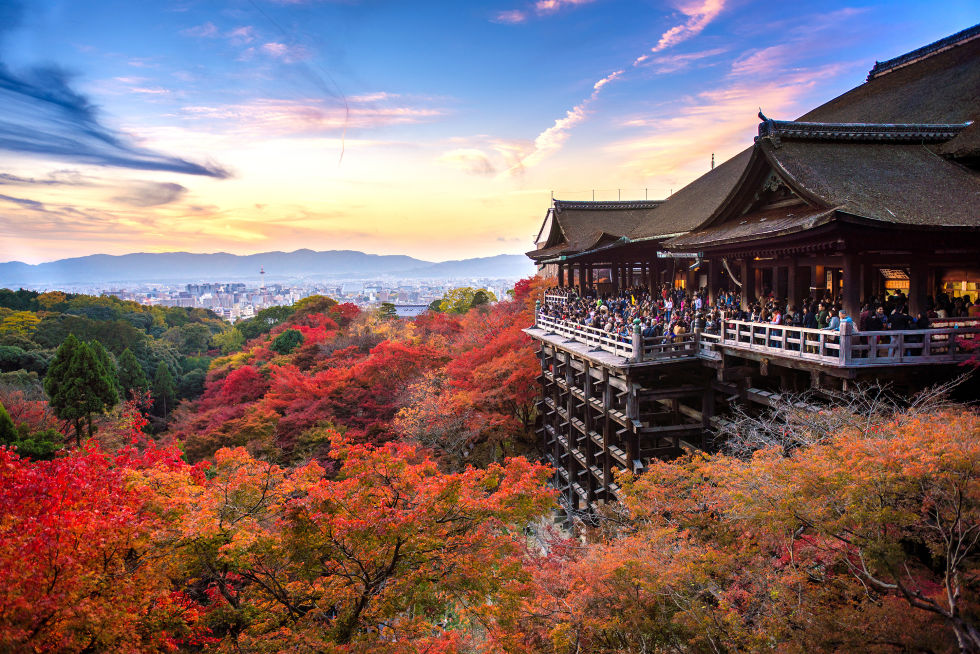 Japan is one of those places where everything is a full-sensory experience. Most things are taken to an extreme, be it in the perfect distillation of coffee (20 minutes for a cup at a reservation-only café), the eye-catching outfits of Harajuku teenagers in Tokyo or simply in the blinding spectacle of light and glass that make up most of its sprawling metropolis. Highlights of time spent in Japan include sushi-making classes (and the ultimate sushi dining experiences), visits to sumo wrestling matches, Ikebana flower-arranging lessons and geisha experiences. In Kanazawa, try a private calligraphy class taught by a local master and a visit to Kenrokuen, one of the top three gardens in Japan with Kanazawa Castle located across the street. It is also worth browsing Omiecho Market, especially now that the Tokyo fish market is being closed down, where you can have a class in sushi preparation. The Nagamachi Samurai District is also worth visiting as is Higashichayagai, a well-preserved geisha district.
13. Colombia
Colombia feels like five countries in one. The Caribbean coast (Cartagena, Barranquilla and Santa Marta) is a different world from the Andean interior (Bogotá, Medellín); both have a different feel than the Pacific Coast (including Cali, the country's third largest city) or the the Amazon to the South and the plains that border Venezuela on the East. Cartagena and Bogotá are both great cities with something unique to offer, but are equally dynamic.
However, one rising destination is Santa Marta, South America's oldest city. It's a four-hour drive from Cartagena at the foot of the beautiful Sierra Nevada de Santa Marta and home to Tayrona National Park, known for its coastal lagoons, rainforest and rich biodiversity. History buffs can spend their time here trekking around archeological sites, and Instagrammers will fall hard for the country's colorful cityscapes. For those who are looking for a cultural dance experience, Cali is famous for its salsa music clubs.
14. Sānyà, China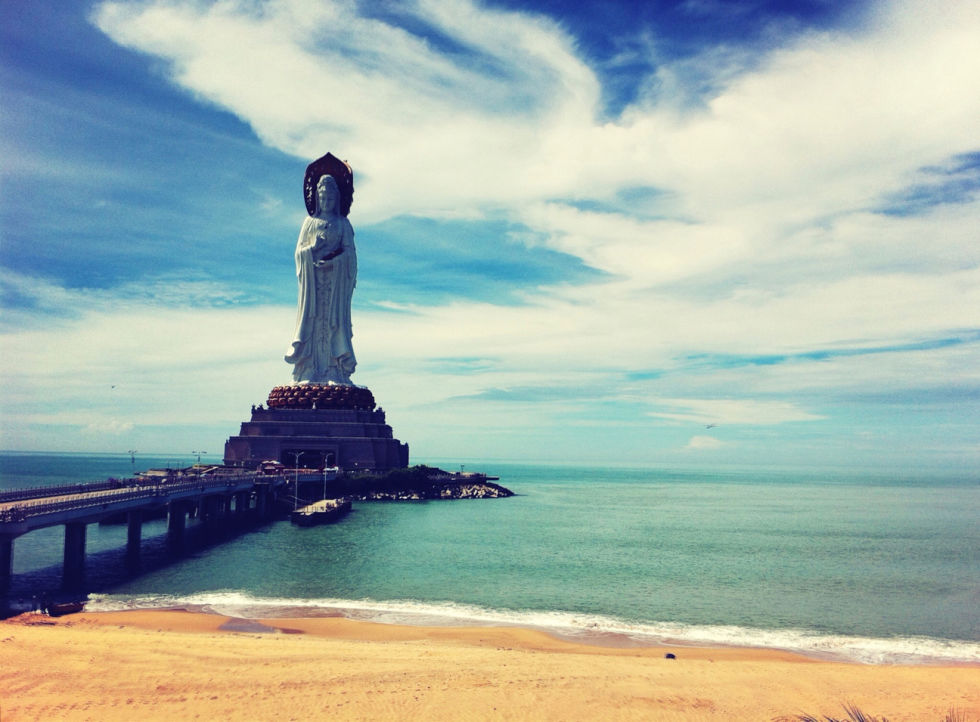 If Martinique is the Hawaii of France, Sānyà is most definitely China's Honolulu. The dynamic country's go-to beach destination wows with its white sand beaches, and the incredible amount of top-notch resorts popping up in the region are reason enough to plan a visit. The area already boasts a St. Regis, Park Hyatt, Mandarin Oriental and a Shangri-La outpost. Most recently, the Sanya EDITION hotel popped up on its shores, urging chic tastemakers to head here and forgo Bali when making layovers in Hong Kong. This beach town is more of a pristine resort-hub than a surfer's paradise, and is undeniably modern and luxe. If you've been to the Thai islands, Goa and Bali and are looking out for more of Asia's cool coastlines, Hainan Island is for you.
15. Scotland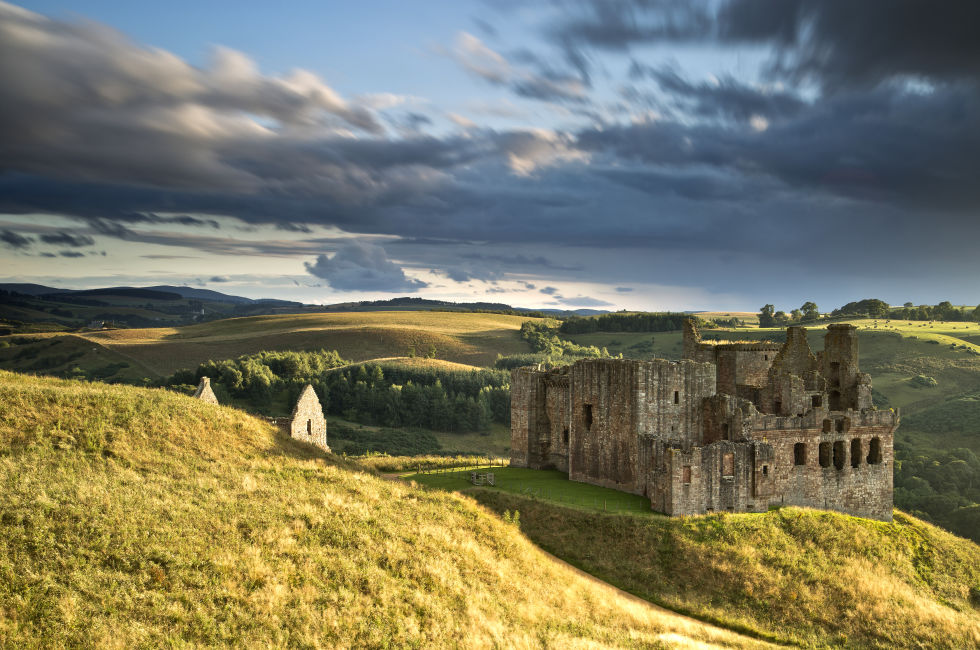 There's something incredibly calming about Scotland. Don't expect much by way of wild nightlife; instead, prepare to immerse yourself in history and culture, as well as some seriously amazing views. Edinburgh, the capital city, is filled with winding roads and cheerful restaurants and shops, while Glasgow plays host to exceptional museums, galleries and music and theater venues. The highlight of any trip to Scotland, though, is the Highlands, which make for the ultimate escape. Turn off your phone and take in the breathtaking views, imposing castles and peaceful lochs.
16. Vietnam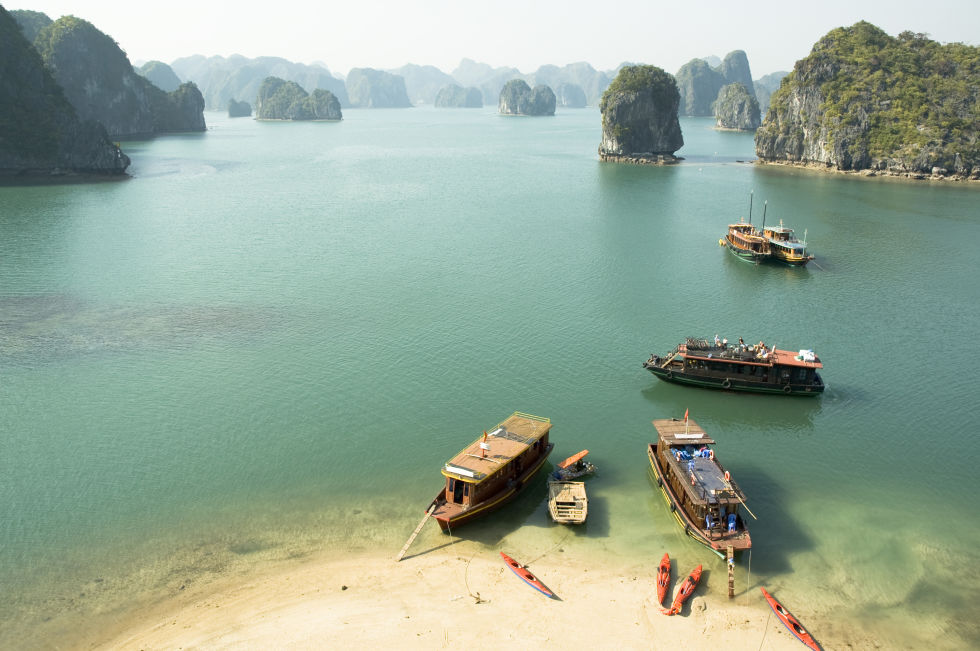 A visit to Vietnam requires time. To understand and appreciate its stunning cultures it is imperative to slow down and let the country's impressions sink in. Today, Vietnam is undergoing a period of peace, innovation, creativity and success–and the expressions of optimism are noticeable and a delight to witness. Must-visit areas of the country include Hanoi, Ho Chi Minh (formerly Saigon), Danang, Hoi An and the central coast. Highlights of time in the country include experiencing the burgeoning culinary scene, complete with amazing street-food to rival that found in Laos, Thailand or Korea.
17. Asheville, North Carolina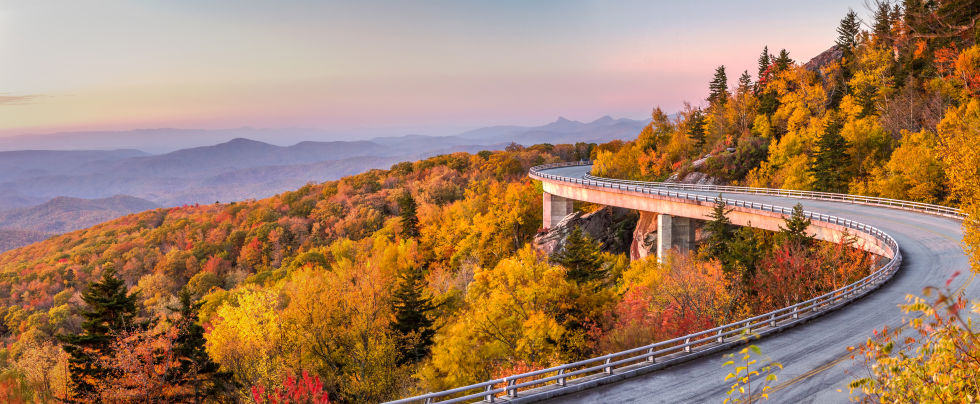 If you're a fan of Portland, Nashville, and Austin, or if you have done a stint or two at Burning Man or Coachella, Asheville is for you. This quaint spot in the Blue Ridge Mountains is home to a bustling food scene; three local chefs were nominated for James Beard Awards this year and visiting their restaurants is a must. The microbrewery scene here is expansive and evolving, and the arts culture and music scene is expanding just as rapidly, with over 200 artists showcasing their wares in the River Arts District. Think of this as North Carolina's versions of the Catskills, with a hippie vibe, hiking trails and haute versions of the types of food you want to eat to match.
Theo Harper's BAZAAR