30 July, 2020
GoldenTour - The recent designation of a geopark in Dak Nong Province in Vietnam's Central Highlands as a UNESCO Global Geopark will provide the province with a golden opportunity to boost its tourism sector, the provincial administration told Tuoi Tre (Youth) newspaper.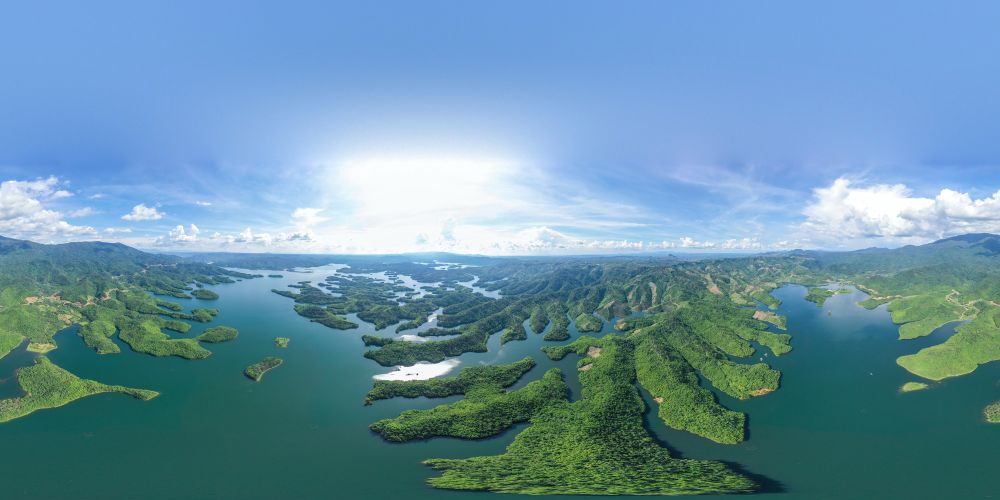 A virtual ceremony was held by UNESCO at 10:00 pm on Thursday to announce 16 newly designated Global Geoparks, including Dak Nong Geopark in the namesake Vietnamese province.
The event, which is annually organized by the Global Geoparks Network (GGN), a body of the UN agency, was held online this year due to concerns over the novel coronavirus disease (COVID-19) pandemic.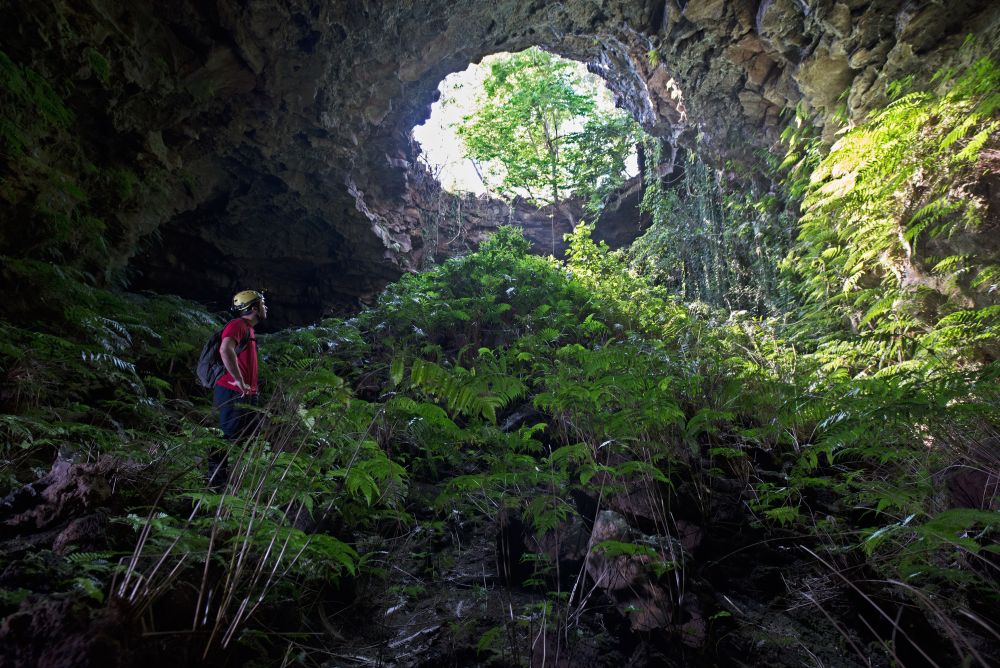 A man looks toward an opening of cave C7 in Dak Nong Global Geopark's volcanic cave system. Photo: Takeshi Murase
Five years in the making
The UNESCO recognition has a special meaning for Dak Nong, a province approximately 230 kilometers north of Ho Chi Minh City, as it not only opens the door to promote Vietnam's image as a whole but also provides provincial authorities with a significant opportunity to boost its tourism sector.
The process to prepare Dak Nong Geopark for the designation began in 2014 after a team of Japanese scientists discovered the Krong No volcanic system in the park.
Since then, local authorities have been laser-focused on developing the Dak Nong Geopark in order to meet the GGN's membership criteria.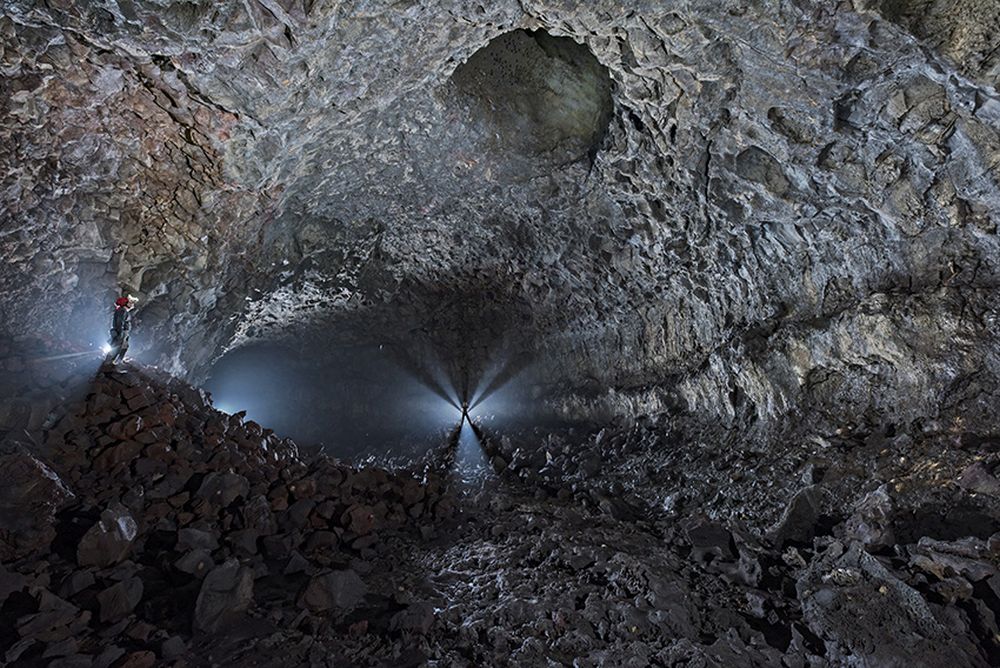 A person stands inside cave P8 in Dak Nong Global Geopark's volcanic cave system. Photo: Takeshi Murase
UNESCO reviews each of its recognized Global Geoparks every four years to ensure they meet the guidelines and criteria of the GGN.
This means that Global Geoparks, such as the one in Dak Nong, are expected to uphold the GGN's standards in order to maintain their designation. In a discussion with Tuoi Tre on Monday, the Dak Nong People's Committee laid out a strategy to invest, develop, and promote the park as an official UNESCO Global Geopark.
Apart from prioritizing the park's management, conservation, and further exploration, Dak Nong leaders will also push for investment in tourist attractions and community-based tourism initiatives.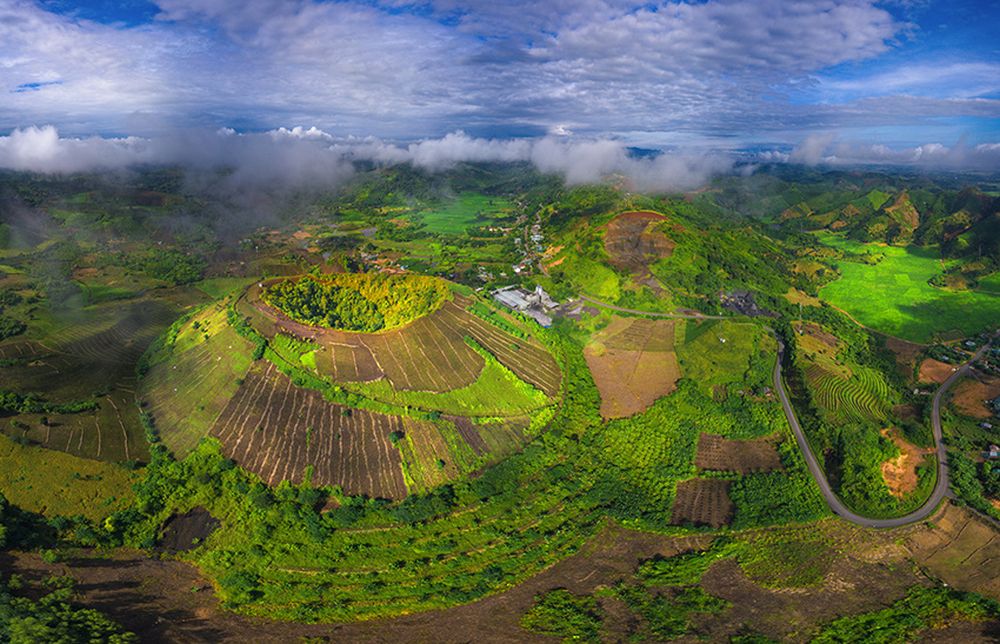 This aerial photo shows the Nam Kar volcano within Dak Nong Global Geopark in Dak Nong Province, Vietnam. Photo: Tran An
The UNESCO executive board, at its 209th session on July 7, approved the designation of Vietnam's Dak Nong Geopark as a UNESCO Global Geopark.
UNESCO will officially hand over the geopark's recognition certificate at a ceremony held at the South Korean Jeju Global Geopark on September 9, 2021.
Dak Nong Geopark will join two other Vietnamese parks on the UNESCO list, including the Dong Van karst plateau in the northern province of Ha Giang, which made the list in 2010, and Non nuoc Cao Bang in the northern province of Cao Bang, which made the list in 2018.
There are currently 161 Global Geoparks in 44 countries and territories, according to this year's updated list.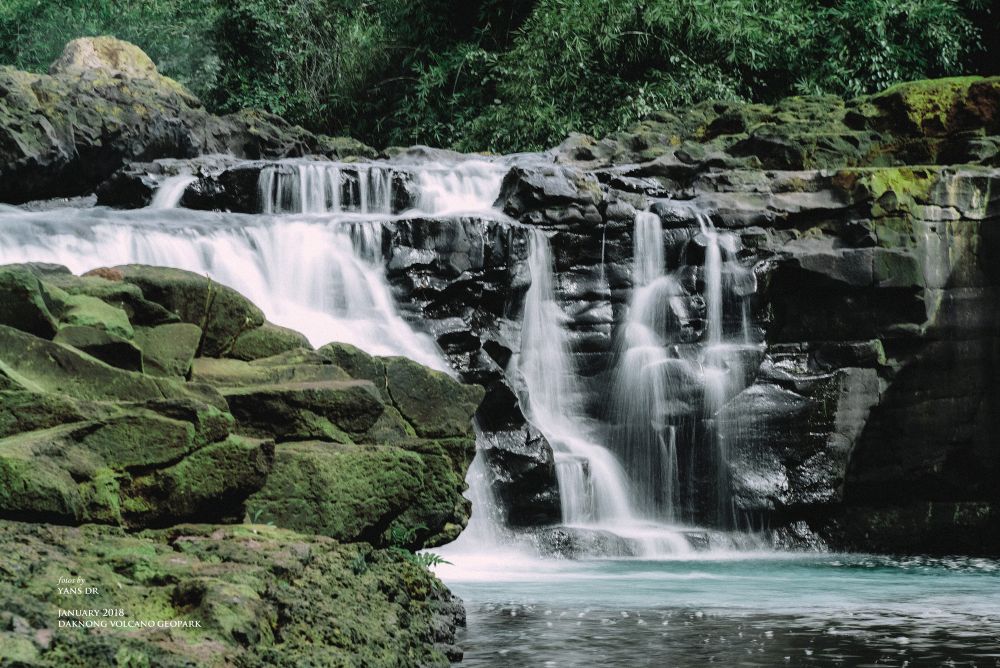 Dak R'tih Spring located within Dak Nong Global Geopark in Dak Nong Province, Vietnam. Photo: Vo Anh Tu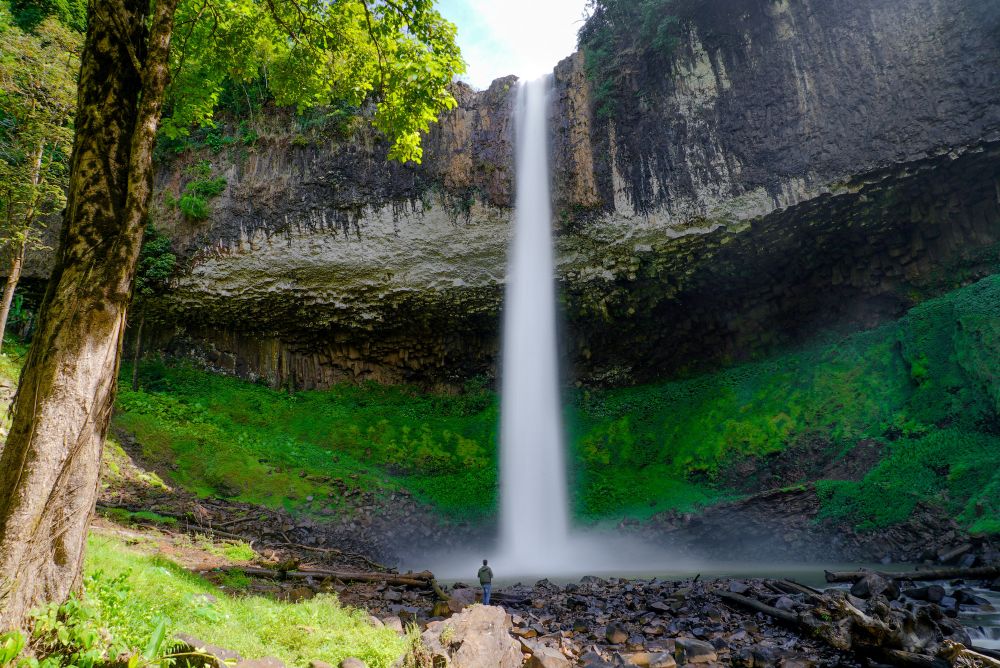 Lieng Nung Falls located within Dak Nong Global Geopark in Dak Nong Province, Vietnam. Photo: Vo Anh Tu
Kim Thoa / Tuoi Tre News