19 February, 2016
The crew behind Hollywood's upcoming King Kong monster movie franchise is wrapping up in Australia and expects to move to Vietnam next month for the final stage of filming.
While it had been confirmed that Vietnam, along with Australia and Hawaii, will lend its beautiful scenery to the US$190 million film about the king of apes, the details on when production would start in the Southeast Asian country remained a mystery.
However, a source from the Vietnamese Ministry of Culture, Sports and Tourism told Tuoi Tre (Youth) newspaper on Thursday that the "Kong: Skull Island" crew will start shooting in Phong Nha-Ke Bang National Park in the north-central province of Quang Binh on February 18.
The production in Vietnam will also be carried out in the Trang An Scenic Landscape Complex and Tam Coc site in the northern province of Ninh Binh, and Ha Long Bay in Quang Ninh Province, according to the official.
The film crew will arrive in different groups and at different times, bringing along technical equipment and food, he said.
Director Jordan Vogt-Roberts is slated to arrive in Vietnam on February 15, and hundreds of crew members as well as the film's actors and actresses will follow suit three days later, the official elaborated.
Filming of the "Kong: Skull Island" started on South Stradbroke Island in the Australian region of Gold Coast on January 11, according to the local Gold Coast Bulletin.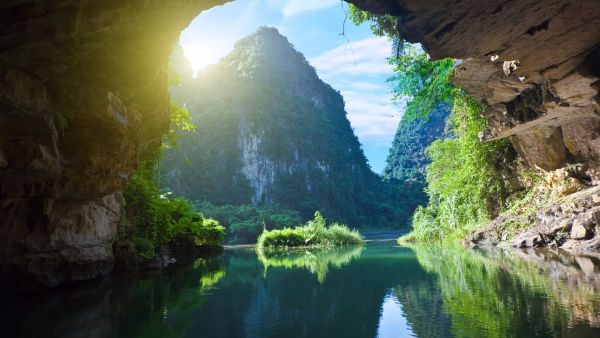 The film producer had sought permission to shoot parts of the film in Vietnam since July 2015.The Ministry of Culture, Sports and Tourism warmly welcomed the offer, and has heavily supported the film crew, believing that it will help promote the beautiful Vietnamese landscape to moviegoers around the world.
"In the long term, Vietnam can establish itself as an ideal destination for Hollywood filmmakers," another ministry official told Tuoi Tre.
All of the three Vietnam locations where the movie will be filmed are recognized by the United Nations Educational, Scientific and Cultural Organization (UNESCO).
Phong Nha-Ke Bang National Park and Ha Long By are both UNESCO Natural Heritage Sites, whereas the Trang An complex is Vietnam's first site to be acknowledged as a mixed natural and cultural property by UNESCO.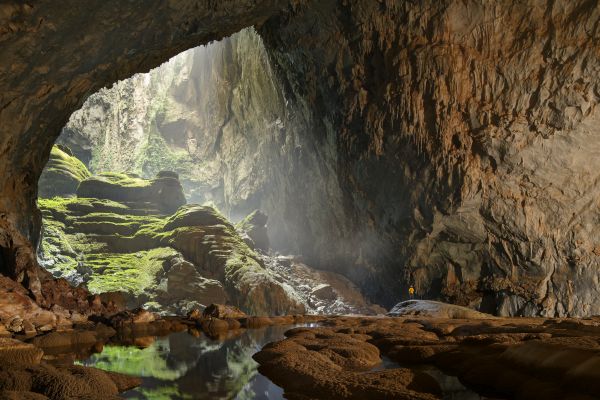 Son Doong Cave
The set in Gold Coast is expected to finish by the end of this month, after which production will continue in Vietnam, Gold Coast Bulletin said.
Skull Island is the name of a fictional island which houses the eponymous King Kong and several other, mostly prehistoric, creatures, according to Wikipedia."Kong: Skull Island," a production of Legendary Pictures with distribution by Warner Bros. Pictures, will immerse audiences in the mysterious island where the dangerous ape lives.
The movie stars Brie Larson, Tom Hiddleston, John C. Reily, Samuel L. Jackson, and Toby Kebbell.It is set for release in March 2017.