08 December, 2017
The coastal city of Quy Nhon in the central province of Binh Dinh has been listed among the Top 10 winter sun destinations for 2018 by the famous British newspaper the Guardian.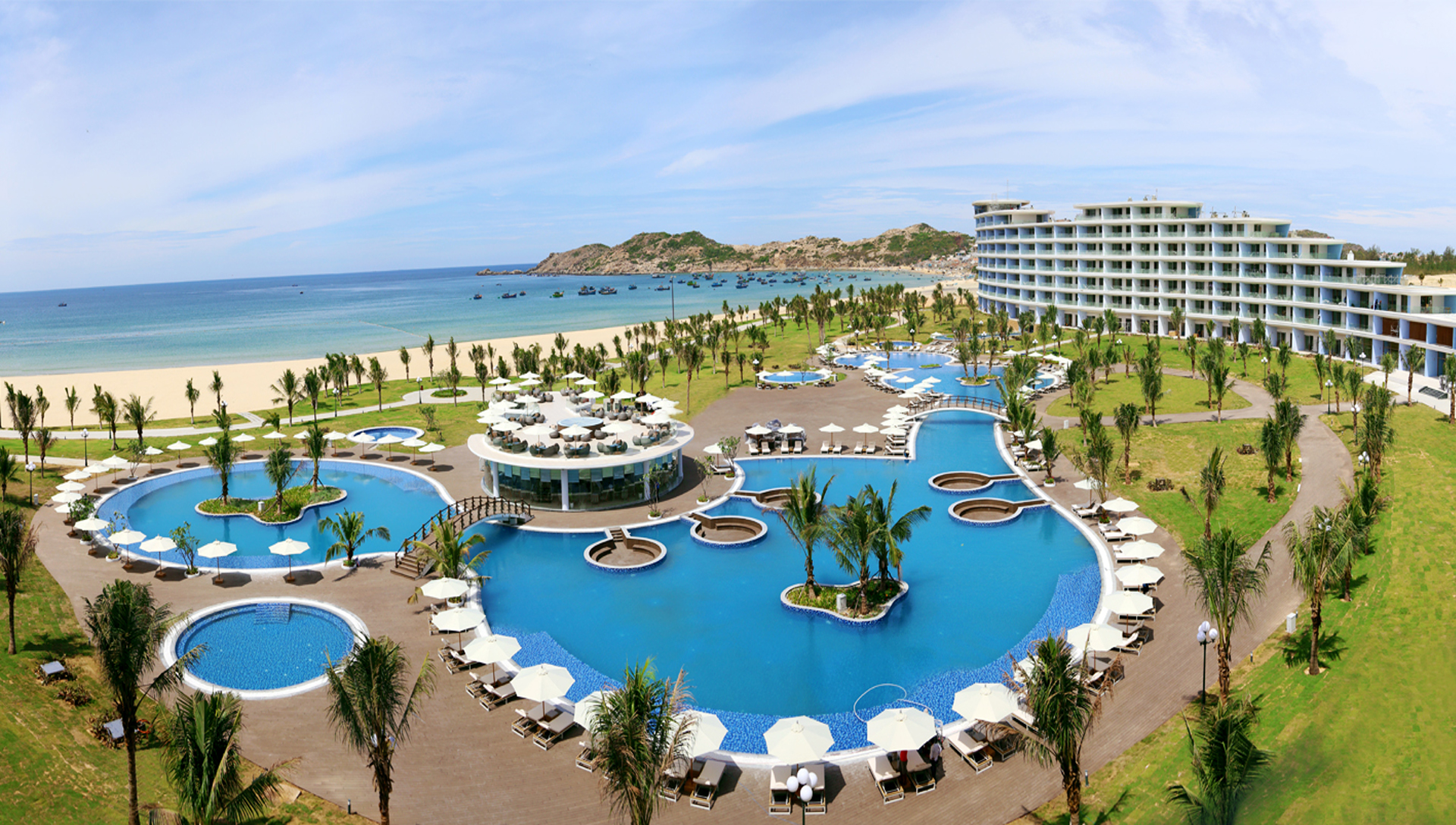 The newspaper said Quy Nhon is a relatively unknown and quiet beach city compared to Nha Trang or Hoi An, however, this enables tourists to enjoy a laid-back atmosphere and makes it the perfect place for a relaxed getaway.
Although Quy Nhon is putting a modern appearance, travellers still feel the Cham culture which held sway in the area for centuries.
"The most visible reminders of this period are the Thap Doi towers, in a small park in the city, which are well worth a visit." Besides its nostalgic features, the coastal city still has the modern features of a small urban centre on the way of development.
"Quy Nhon's residential and commercial areas run right up to the long, broad, sandy beach, which curves around a bay, with low hills visible to the north. A major street separates the beach from the town, and there are a few cafes and bars right on the sand," according to the Guardian.
The newspaper also mentioned Bai Xep which was named among the 16 most incredible destinations in Asia by Business Insider. This tiny town is home to an up-and-coming travel community that slows the pace down even further. Other hot spots that make the list are Rincón de Guayabitos (Mexico), Hiriketiya Bay (Sri Lanka), Keurboomstrand (South Africa), Rosario Islands - Cartagena (Colombia), Grande-Anse Beach - Guadeloupe (France), Kirra - Gold Coast (Australia), Bang Saen (Thailand), Tanjung Rhu - Langkawi (Malaysia), and Velas - Maharashtra (India).