VietJet's VND0 ticket to be sold in One month
Posted on 13 January, 2015
VietNamNet Bridge - To celebrate its landmark of serving the 10 millionth passenger, budget carrier VietJet is launching the mega promotion program called "Enjoy Flying! Enjoy the Lunar New Year!" with tickets starting from zero.
The promotion will run from 12 noon to 2pm (Vietnam time) every day from January 12 to February 12, 2015 at www.vietjetair.com and applies to all domestic routes and international flights from destinations within Vietnam to Singapore, Thailand, South Korea, Taiwan, and Cambodia. The travel period for the promotion begins on 20 January, 2015 and ends on 31 December, 2015 (excluding public holidays).
The promotion "Enjoy Flying, Enjoy the Lunar New Year" is applied to all bookings made online only at www.vietjetair.com (also compatible on smartphones) or www.facebook.com/Vietjetvietnam (click "Đặt vé" Tab). Payment can be easily made with Visa, MasterCard, JCB, American Express or any ATM card registered for internet banking.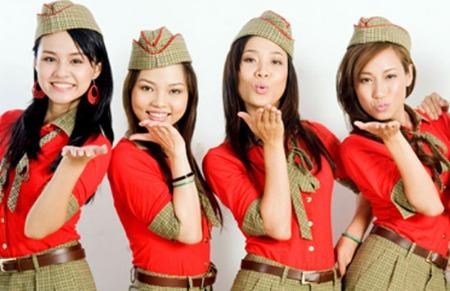 This is the first time ever VietJet running a promotion during peak season for one whole month. There's even more good news from VietJet: If you fly with VietJet in the coming weeks, you could be the 10 millionth passenger and will win amazing prizes. This lucky passenger is supposed to come out before the end of January 2015.
"Not only we are celebrating flying with 10 million passengers and the upcoming Lunar New Year, but also our recent receiving the 20th aircraft and we are ready to meet growing travel demand during peak season," said VietJet's Business Development Director - Mr. Desmond Lin.
"This is one of our very first meaningful gifts for the New Year. Our dream at VietJet is that everyone can enjoy safe and convenient flights on modern aircraft at the best fares ever. So what are you still waiting for? Get online and book tickets with VietJet right away and enjoy the upcoming holidays whether you are traveling nationwide or regionally," Lin said.
With a new and modern fleet, VietJet has proved hugely popular by offering more and more flying opportunities at the best fares ever with daily promotions and regular mega-promotions. The airline also features fast and easy check in procedures, luxurious leather seats and a menu with delicious hot meals and inflight souvenirs.
VietJet now operates 150 flights per day, transporting eight million passengers in total so far. The airline is covering 28 local and international routes across the country and the region to Singapore, Thailand, South Korea, Taiwan, and Cambodia.
PV