GoldenTour - Lying on the edge of Ha Long Bay (Quang Ninh) is a Japan-style hot-spring resort which has been modeled on a traditional Japanese village. The hot-spring resort Yoko Onsen Quang Hanh has recently become the hot travel destination for this summer that tourists must not miss out on.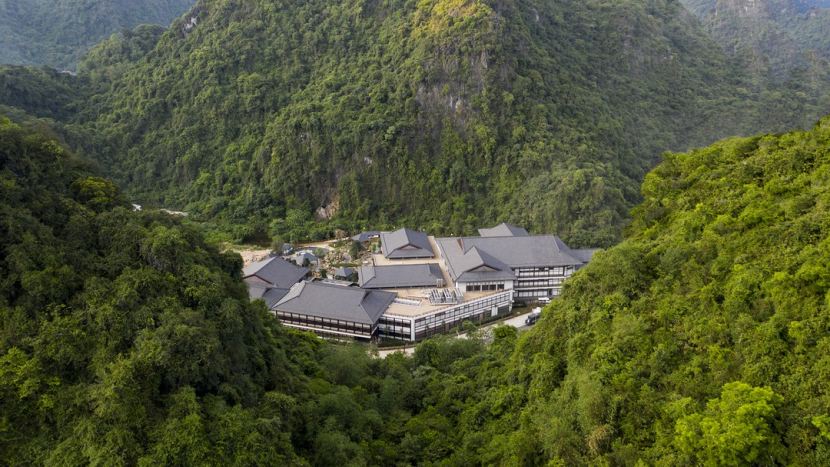 The Japan-style village in midst of the green of mountains. Photo:thanhnien.vn
Located just 10 kilometers from Ha Long and 15 kilometers from Cam Pha's downtown area, Yoko Onsen is the first Japan-standard onsen resort in Viet Nam so far.
Surrounded by the green of the mountains, Yoko Onsen looks like a small Japanese village, peaceful and quiet. The wooden villas featuring traditional Japanese architecture, Japanese gardens with rare pine core bonsais, stone lanterns, bridges and ornaments… have brought about the feeling of tranquility and serenity. Entering this space is absolutely an escape from the hustle and bustle outside.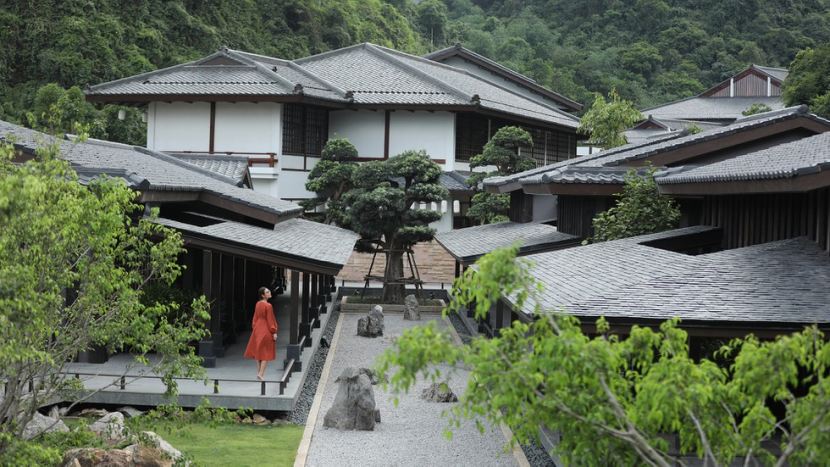 Yoko Onsen and its beauty of Japanese traditional style. Photo: thanhnien.vn
The resort has 27 mineral bathtubs, equipped with the continuous filtration system to remove impurities that are harmful to the skin and ensure water quality even when many customers used at the same time, together with the sauna area and the food court.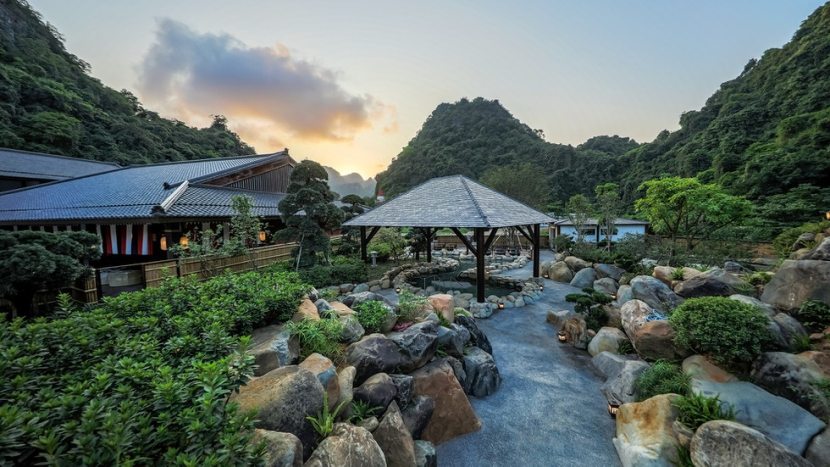 The outdoor hot spring promising an electrifying experience for visitors. Photo: thanhnien.vn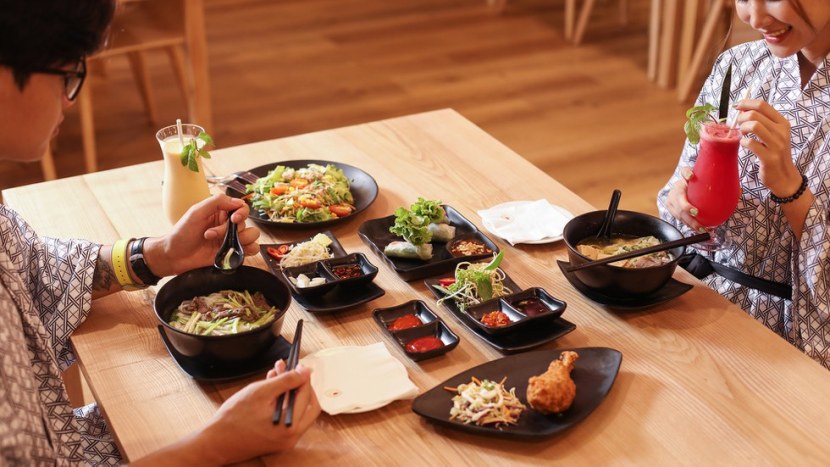 Exquisitely delicious dishes served in Japanese style. Photo: thanhnien.vn
Research by French experts since the French colonial period showed that Quang Hanh hot spring was one of the most valuable sources of minerals. Quang Hanh mineral water samples were also sent to Tokyo, Japan for analysis and the finding showed that the spring was rich in healthy minerals, with the content of Ion Na+ and Cl-, boric acid and bromine (up to 40ml per litre). These minerals are effective in eliminating toxins, relieving pain, promoting blood circulation, enhancing immunity and supporting the treatment of skin diseases as well as reducing stress.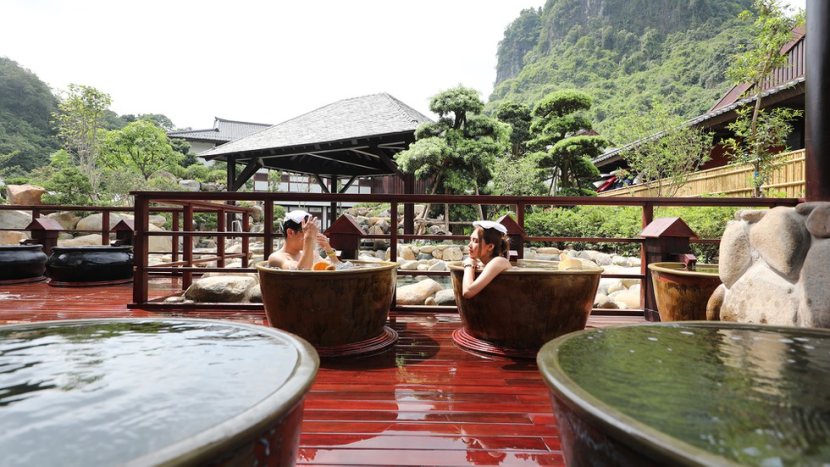 Visitors relaxing in private baths. Photo: thanhnien.vn
Quang Hanh High-class Mineral Hot Spring Resort has been invested by SunGroup with a total investment of 3.5 trillion VND. It covers an area of 43.6 ha in Quang Hanh Ward, Cam Pha City. The project is aiming to expand with a luxury hot-spring resort adjacent to Ha Long Bay of 536,4ha and a nature reservation of 150ha. The project has been emphasized as the highlight of Quang Ninh's tourism sector and a lever to promote provincial tourism and services which are heavily affected by the Covid-19 pandemic.
Annie Nguyen