Bicycles can be hired all around Hoi An but if you want to have a safe and active Hoi An cycling tour then you will need to be guided by an local expert. This is the best way you will do in Hoi An, taking you to places that you would never found on your own. Enjoy some beautiful green countryside, stunning sceneries, traditional authentic food, and high quality bike all in on tour.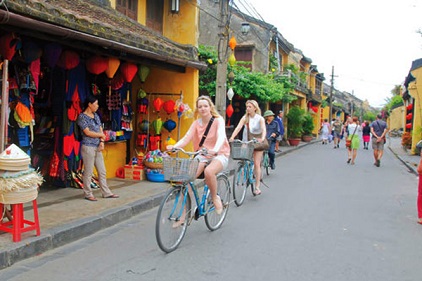 If you are not confident in your physical ability, choose a easy bike – riding and sightseeing along the way offers the best countryside out of Hoi An. We start the ride from Hoi An and head out to the boat station where we cross Thu Bon river on a local ferry – boat to Cam Kim island.
It is the most beautiful island of the Thu Bon river delta where today the locals here still keep their traditional jobs such as wood carving, mat producing, wooden boat building and rice planting… Then the route will continue up Thu Bon river on quiet country lanes. Our cycling route takes us through many charming communities. Depending on the tour price, the trip can be finished in half day or full day.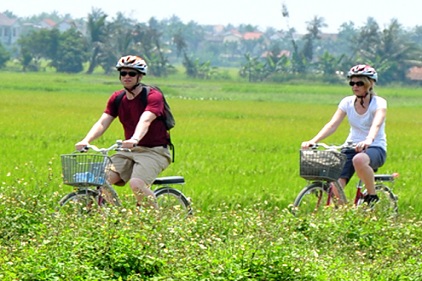 This ride includes everything: traditional village with friendly local people, rice paddy fields, countryside village, loads of great things to do and see…. The scenery and trails will change with the seasons and even rain offers some great fun riding that will make you love the real Vietnam. This is some of the best cycling tour you will do in the world.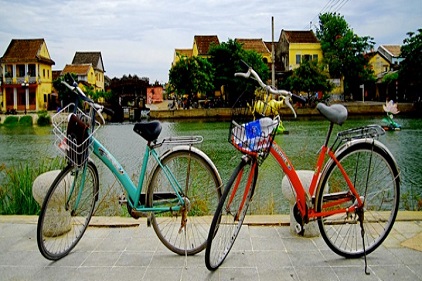 You may need to take note in advance if there are children in your group because we will need to prepare the suitable bike size and arrange extra support if needed. This tour will add some healthy and active exercises in your holiday.