For those who want to experience to be a fisherman, go on a fishing day on Danang sea, it's interesting experience both you have a quiet day blending into the nature of ocean and blue sky surrounding.
You will experience fishing on the sea to catch some big fishes and enjoy a sumptuous fresh meal with your own trophy which will be cooked right on the boat and might have chance swimming at a virgin beach on some island.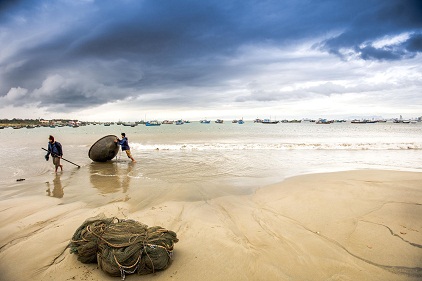 To have real and authentic experience, you should go with a local fisherman on a small fishing boat sailing around islets of Son Tra peninsula. A local fisherman who is handful experience will show you best place where you can lay the bait to catch fishes and follow a beautiful routes. Returning in late afternoon and see splendid Danang city lights on from the sea. Join this fishing tour in Danang sea for funny and amusing experience of your holiday to Danang.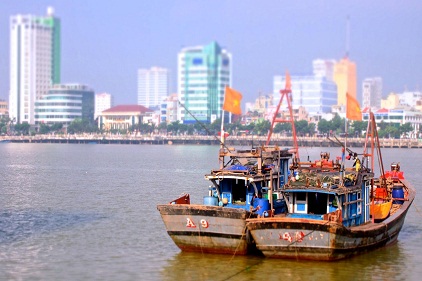 It takes about 20 minutes on boat and you are ready for fishing. All you need to prepare is your enthusiasm as the boatman has everything needed ready for you such rods, bait, cookers and other equipment. The best time for fishing in Danang is between June and July with nice weather, slight seawaves and colony of scad fishes… Enjoy a fresh meal and swimming at a stunning sea would surely bring you unforgettable feelings.