08 September, 2020
Vietnamese people and tourist can submit their visa application for travel to Japan via agencies (Đại lý Visa Ủy thác Đại sứ quán Nhật Bản) across the country which have been authorised by the Japanese Embassy in Viet Nam.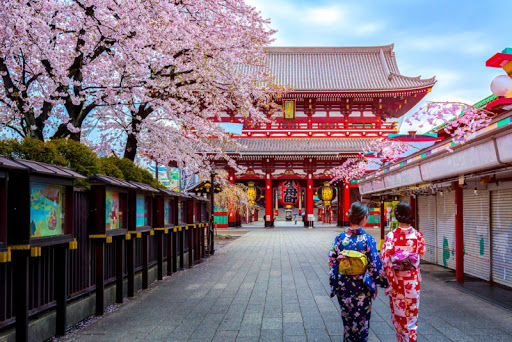 This policy provides tourists with another way to apply for a visa to enter Japan (Visa Nhật Bản), instead of applying for and obtaining visas at the Japanese Embassy in Ha Noi or the Consulate General of Japan in Ho Chi Minh City. The policy aims to improve visa services, shorten waiting time for visa applicants, and make it more convenient for those in rural and remote areas.
Japan is a world-famous destination for both tourism and business travel. Vietnam passport holders who want to travel to Japan require a visa to do so.
The most common visa for Vietnamese citizens is the temporary visitor visa which grants permission to stay in Japan for up to 30 days. With this Japan tourist visa (Visa du lịch Nhật Bản), travelers can partake in short-term business trips, visits with family or friends, or general tourism in Japan.
Vietnam passport holders may apply for the following types of short-term visas, in addition to the tourist visas described above:
+ Business Visa (Visa thương mại Nhật Bản) – to apply for this visa, applicants need to hold a managerial position at a company which falls under certain criteria;
+ Transit Visa – If a Vietnamese citizen will be stopping over in Japan on the way to another destination, they will require a transit visa.
There are also some long-term visas: the Working Visa, Tokutei visa, Highly Skilled Professional Visa; The General Visa (cultural activities); Vietnamese spouses and children of Japanese passport holders...
Golden Tour are the "Authorized visa application agent - No 4", accredited by the Embassy of Japan (Đại lý Ủy thác Visa Nhật Bản Đại sứ quán).
Please contact us at email info@goldentour.vn or hotline: 0939446006