21 September, 2017
In the framework of Viet Nam Festa in Kanagawa 2017, on 17 Sept, Viet Nam National Administration of Tourism (VNAT) organized a roadshow to promote Viet Nam tourism in Kanagawa Prefecture.
Addressing at the roadshow, Vice Chairwoman of VNAT Nguyen Thi Thanh Huong stressed that Japan has been considered as key tourist market of Viet Nam Tourism. Also the number of exchange tourists between Viet Nam and Japan has been increasing in the past years. In 2016, Viet Nam received about 740,000 Japanese arrivals, up 10.3% over 2015 and there were 234,000 Vietnamese arrivals visiting Japan, rising 26%.
At the event, Viet Nam's tourism policies and new tourism products for Japanese visitors were introduced which included a promotion program of Khanh Hoa Province themed "Experiencing cultural heritage and marine leisure tourism". Besides, the delegates attending the event had a chance to enjoy Vietnamese art performances and cuisine.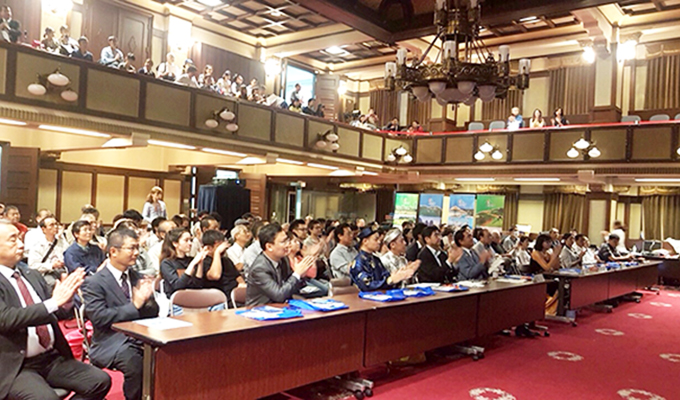 The Vietnam Festa in Kanagawa has been organized for the third time which attracted a crowd of local people to learn more about Viet Nam's culture, cuisine and tourism. Particularly, many Japanese visitors who had visited Viet Nam before also came to share their experience and good impression on Viet Nam.
As scheduled, the delegation of VNAT will continue to held roadshows to introducing Viet Nam tourism in other cities of Japan including Tokyo, Sendai and Nagoya.