16 January, 2017
Viet Nam is expected to enjoy a compound annual growth rate of 9.5% between 2016 and 2021 for outbound travel among Asia Pacific's emerging markets, according to the "Future of Outbound Travel in Asia Pacific 2016 to 2021" report by MasterCard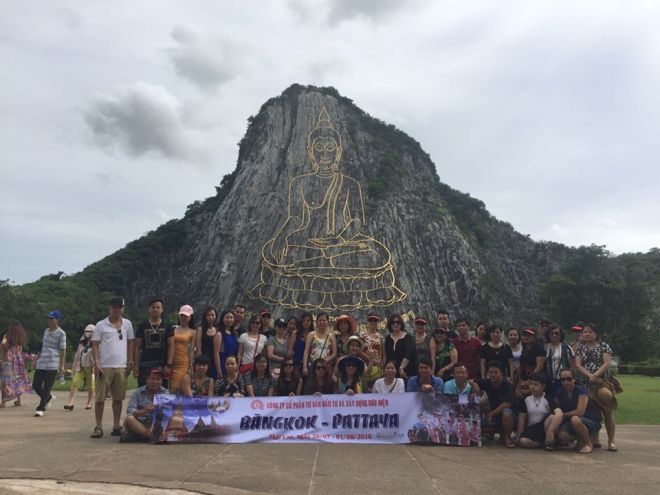 In 2021, around 7.5 million Vietnamese will travel abroad, compared to 4.8 million in 2016, said the report.
Myanmar is expected to take the top position with a 10.6% growth per year over the next five years. The rate is 8.6 per cent for Indonesia, 8.5% for China and 8.2 for India.
Meanwhile, growth will be 6.1% for Sri Lanka, 4.8% for Thailand, 4.4% for the Philippines and 3.8% for Korea. Australia, Singapore and Malaysia are expected to each have 3.5% growth.
Eric Schneider, senior vice president for Asia Pacific at Mastercard Advisors, said: "The burgeoning middle class is driving the growth of outbound travel in Asia Pacific, along with other trends such as the emergence of the Asian millennial traveler and on the other end of the spectrum the senior traveller, as well as new technology and infrastructure developments.
Asia Pacific travelers will continue to fuel global tourism growth in years to come, providing vast opportunities for businesses to benefit through the development of products and solutions that seek to improve their overall travel experiences."
According to the study, outbound travel is forecast to grow faster than real GDP. Outbound travel growth tends to be higher than real GDP growth for emerging markets compared to developed markets (except for Japan) where outbound travel growth is much closer to their forecasted real GDP growth.
In emerging markets outbound travel is expected to grow faster than real GDP, including Myanmar (10.6% vs. 7.7%), Viet Nam (9.5% vs. 6.2%), Indonesia (8.6% vs. 5.7%), Thailand (4.8% vs. 3.1%) and China (8.5% vs. 6%).
The report updates Asia Pacific's regional outlook of outbound travel from 2016 to 2021 at various household income ranges, combined with a five-year forecast of household growth.
The data is taken from the 2011 to 2016 editions of the Mastercard Survey on Consumer Purchasing Priorities – Travel.
Data for outbound travel from 2013 to 2015 was taken from the national statistics boards of markets, and for 2015 and 2016, were calculated using estimates from the 2016 edition of the Mastercard Asia Pacific Destinations Index.
Source: VNS