05 July, 2018
Despite the sweltering weather in Hanoi these days, many young people still flock to lotus ponds surrounding the capital city's iconic Ho Tay (West Lake) to pose for Instgram-ready photos with a sea of blooming flowers.
The young visitors are willing to expose themselves in the scorching heat, so long as they can go home with great pictures featuring the blooming lotus flowers.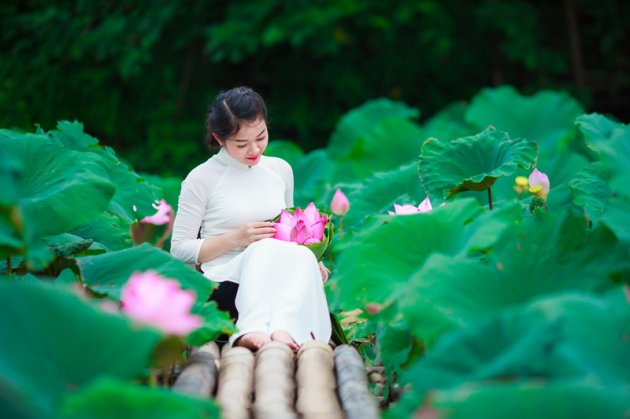 While lotus flowers near Ho Tay are usually in full bloom from the beginning of June, this year the ponds had to wait nearly three weeks into the month to be 'dyed pink.'
Now, from dawn to sunset, crowds of people would fill the ponds to capture beautiful moments against the marvelous background of the blooming lotus flowers.
The selfie-lovers find the admission fees, ranging from VND30,000 to VND50,000 (US$1.3-$2.2) per person quite acceptable.
The pond owners are also willing to rental clothes or even photography service to serve the needs of visitors.
Those who do not want to capture their own photos can pay from VND400,000 ($17) to a few million dong to hire a photographer, plus makeup and clothes, from these service providers. (VND1 million = $44)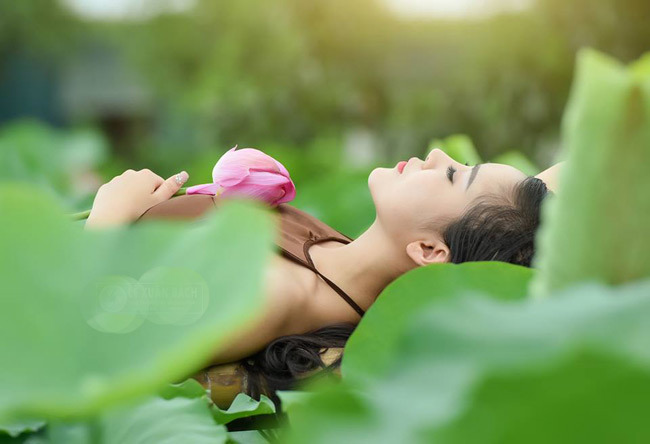 As a new promenade, the Trinh Cong Son Walking Street, has been put to use next to the lotus ponds this year, the number of visitors would only soar accordingly.
The ponds remain crowded even between 5:00 pm and 7:00 pm, when there is no perfect lighting to shoot great photos.