12 April, 2018
The national flag carrier Vietnam Airlines will launch the first direct route between Viet Nam and the United States in 2018, with the destination being either San Francisco or Los Angeles.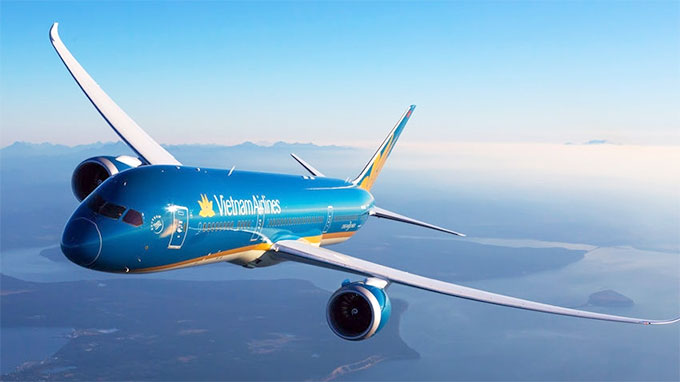 The route will make it easier for US passengers to revisit former battlefields, resorts and scenic spots in Viet Nam.
The plan is part of the national scheme on developing direct flights between Viet Nam and key markets that include the US, China, Russia, the Republic of Korea, Japan, Thailand, Malaysia, Germany, Australia, France, the UK and India.
The government scheme will also seek to open direct flights to other potential markets such as the United Arab Emirates and South Africa in order to boost trade and tourism.
By 2020 Vietnamese airlines will open new routes from Vietnam's Da Nang, Hai Phong, Nha Trang, Phu Quoc, Da Lat, Hue and Can Tho to Chinese cities of Chongqing, Dalian, Haikou, Wuhan, Ningbo, Hainan, Xi'an, Changchun, Fuzhou, Guilin, Guiyang, Harbin, Lanzhou, Shenyang, Xiamen, Xishuangbanna and Zhengzhou.
At the same time, more flights and wide-body aircraft will be put into use on flights to Beijing, Shanghai, Guangzhou, Kunming and Chengdu.
For the Russian markets, Vietnamese airlines plan to open up new routes to Yekaterinburg and Vladivostok, reopen the Nha Trang-Moscow route and increase the frequency of flights between Ha Noi, Ho Chi Minh City and Moscow.
The development of these new direct routes is aligned with the tourism development so that by 2020 Viet Nam will attract 17-20 million international tourists and the tourism sector will contribute 10-12% of GDP.