GoldenTour - Terraced rice fields in Pu Luong. Photo by Manh Tien Khoi.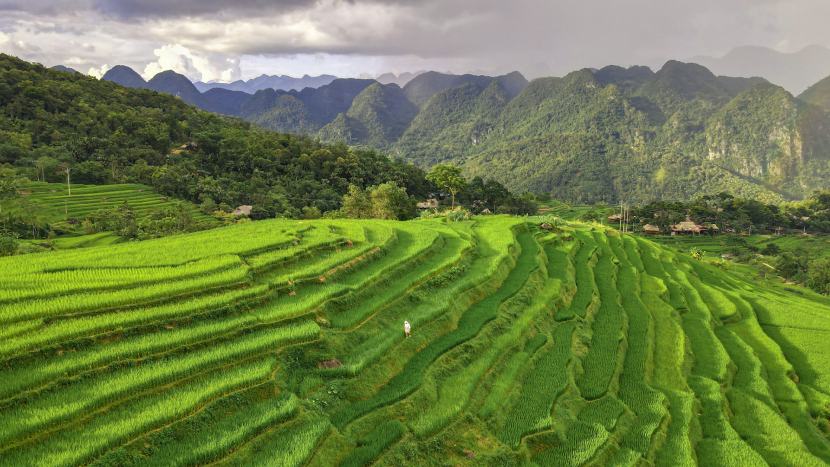 Terraced rice fields in Pu Luong. Photo by Manh Tien Khoi.
Pu Luong National Reserve in central Vietnam offers travelers a lush array of terraces and small, peaceful villages, tucked into a remote valley.
Situated 160 km south of Hanoi and 130 km northwest of Thanh Hoa Town, Pu Luong National Reserve in Thanh Hoa Province spreads over 17,662 ha, including natural forests, falls, caves, and mountains. Dispersed throughout the area are peaceful Thai and Muong ethnic minority villages.
Pu Luong in the local Thai dialect refers to "the highest peak" in the region.
Lying between Ba Thuoc and Quan Hoa districts, Pu Luong borders Hoa Binh Province's Mai Chau, Tan Lac, and Lac Son districts to the north and northeast, making it highly accessible to both public and private transportation.
From Hanoi, you can travel via National Route 6 through Hoa Binh Province's Mai Chau District before connecting to National Route 15 C towards Pu Luong. You can also choose hostel-run coach services. A two-way traveling package between Hanoi and Pu Luong, including a one-night stay, costs about VND800,000 ($35). Excluding lodging, two-way coach services cost approximately VND300,000, with a high-end option for VND500,000.
As you reach Pu Luong, you can travel from your hostel to sightseeing destinations by rented motorbike, bicycle, or on foot. These services are provided by many hostels, along with tour guide services.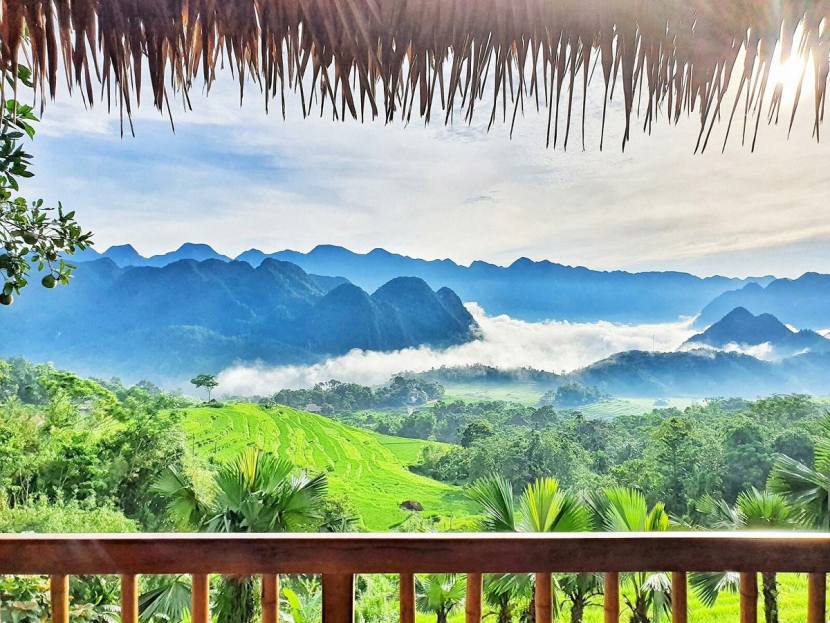 Terrace-field view from a lodging facility in Pu Luong.
Lodging services, including homestays, hostels, hotels and resorts, are widely available in Pu Luong, while good nature preservation is still maintained.
If you travel on a budget, homestays and village communal lodgings would cost you about VND100,000 per night. Meanwhile, higher-end lodgings such as Pu Luong Retreat, Pu Luong Eco Garden and Pu Luong Natura would charge from VND300,000 to VND1 million, offering large rooms, infinity pools, hillside or terrace-field views.
Since Pu Luong is a national reserve, lodgings here all follow ecotourism principles. Therefore, hotel rooms would not have a few common services such as private televisions or air conditioners.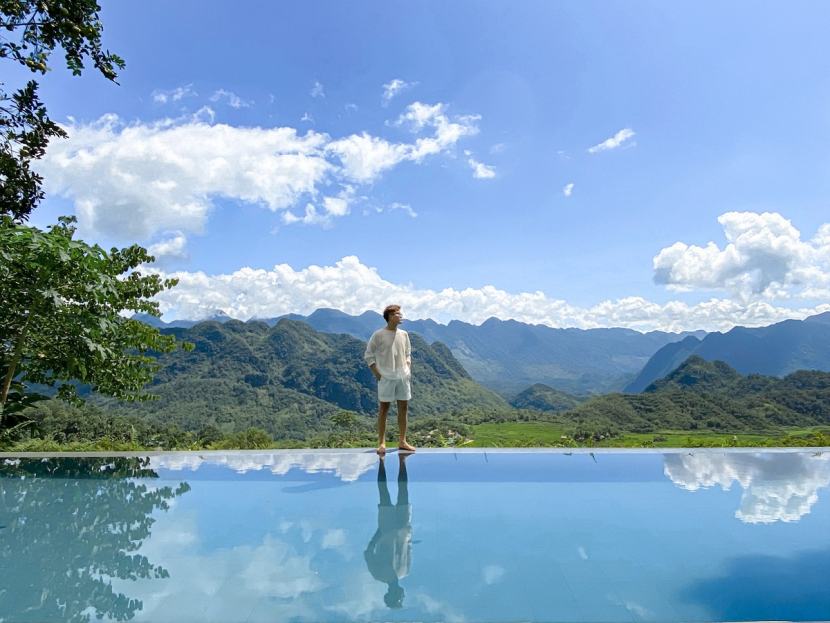 An infinity pool in Pu Luong.
Day 1: Son Ba Muoi - Hieu Village - Hieu Fall
Situated on National Route 15C from Mai Chau to Pu Luong, Son Ba Muoi is an area of three high-altitude villages of Lung Cao Commune in Ba Thuoc District. With average temperatures ranging from 18 to 22 degree Celsius, the region has managed to preserve many Thai cultural heritages, from local customs to housings, while surrounded by a majestic natural view of the region.
To reach this area, you would have to overcome many tall, winding mountain passes, making the experience even more rewarding.
Traveling deeper into the natural reserve, you would reach Hieu Village, famous for its strong, bather-friendly Hieu Fall. At the foot of the fall lie some natural "swimming pools" with crystal clear, refreshing water. You could also visit local palm gardens, terraced rice fields or natural forests in the vicinity.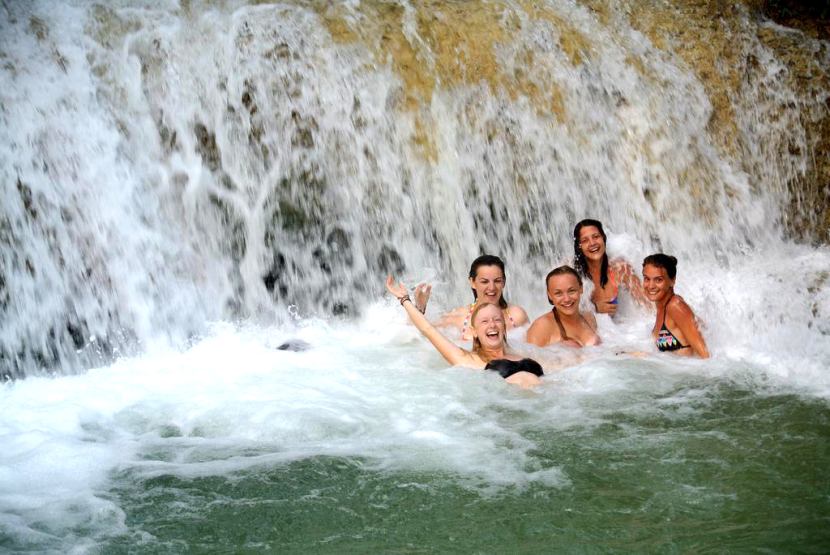 Tourists at Hieu Fall in Pu Luong.
Day 2: Trekking Pu Luong - Don Village Peak
Pu Luong Peak, at a 1,700-meter altitude, is well-beloved by the Vietnamese trekking community due to its steep, rocky paths. It takes approximately six hours in favorable weather to conquer. Standing at the top, you would have a clear view of the whole region, stretching throughout the valley.
It is advised to bring full-length clothes, a hat, trekking shoes, mosquito repellent, water and snacks beforehand to enjoy the most fulfilling trek. After finishing, you could either set up camps on the peak to spend the night or return at noon.
Don Village of Thai people has seen a growing number of tourists in the past two years, thanks to its beautiful nature and specialties like forest bamboo sprouts, ducks, forest pigs and vegetables.
Day 3: Kho Muong Village - Bat Cave (Hang Doi) – Pho Don Fair
Kho Muong Village and Bat Cave are two of the most attractions in Pu Luong. It is quite difficult to reach Kho Muong Village, due to its twisting mountain passes skirting tall gulfs.
Nevertheless, as tourists arrive here, all are amazed by the hidden beauty of the village: a wide view of the area with stilt houses, paddy fields, and curvy mountains stretched along the horizon.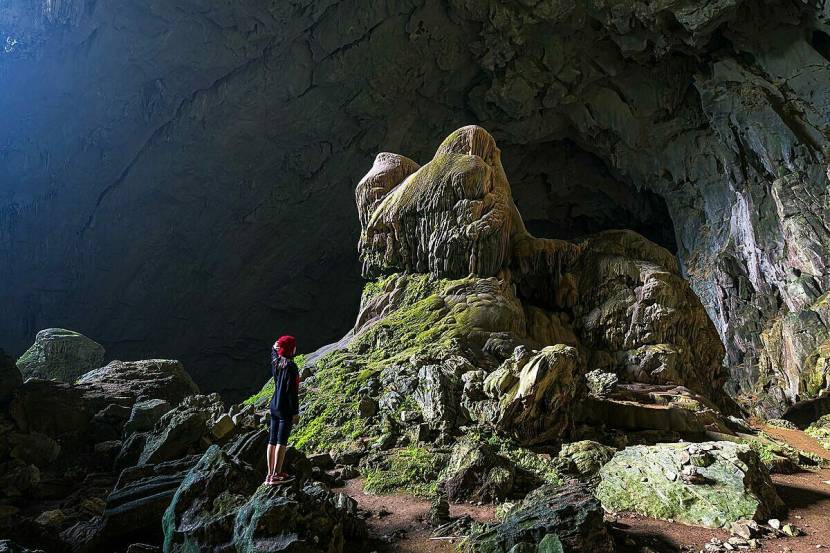 Bat Cave in Pu Luong.
As you walk through the village and its large paddy fields you will reach Bat Cave, also called Kho Muong Cave, with stalactites, dating back to hundreds of millions of years ago, the natural habitat of many bats.
You could also visit Pho Don Fair every Thursday and Sunday to stock up on ethnic souvenirs and other specialties.
Food
The most significant Pu Luong specialty is lean, firm, and fragrant Co Lung duck, charcoal-grilled for VND450,000 ($19) a bird. You can also order delicacies like mountain snail, highland chicken, grilled forest pig and pickled bamboo sprouts.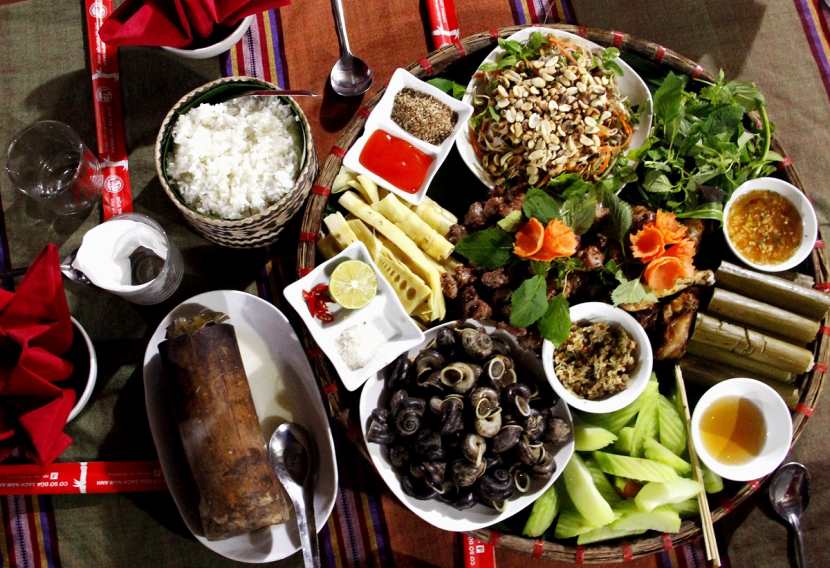 A meal with meat, mountain snails, fresh vegetables, served with local herbs. Photo courtesy of Luong Retreat.
Source: VnExpress.net