GoldenTour - UNESCO heritage site Trang An in Ninh Binh Province beckons travelers with its vertical limestone cliffs, cave systems, diverse ecosystem, and feudal charm.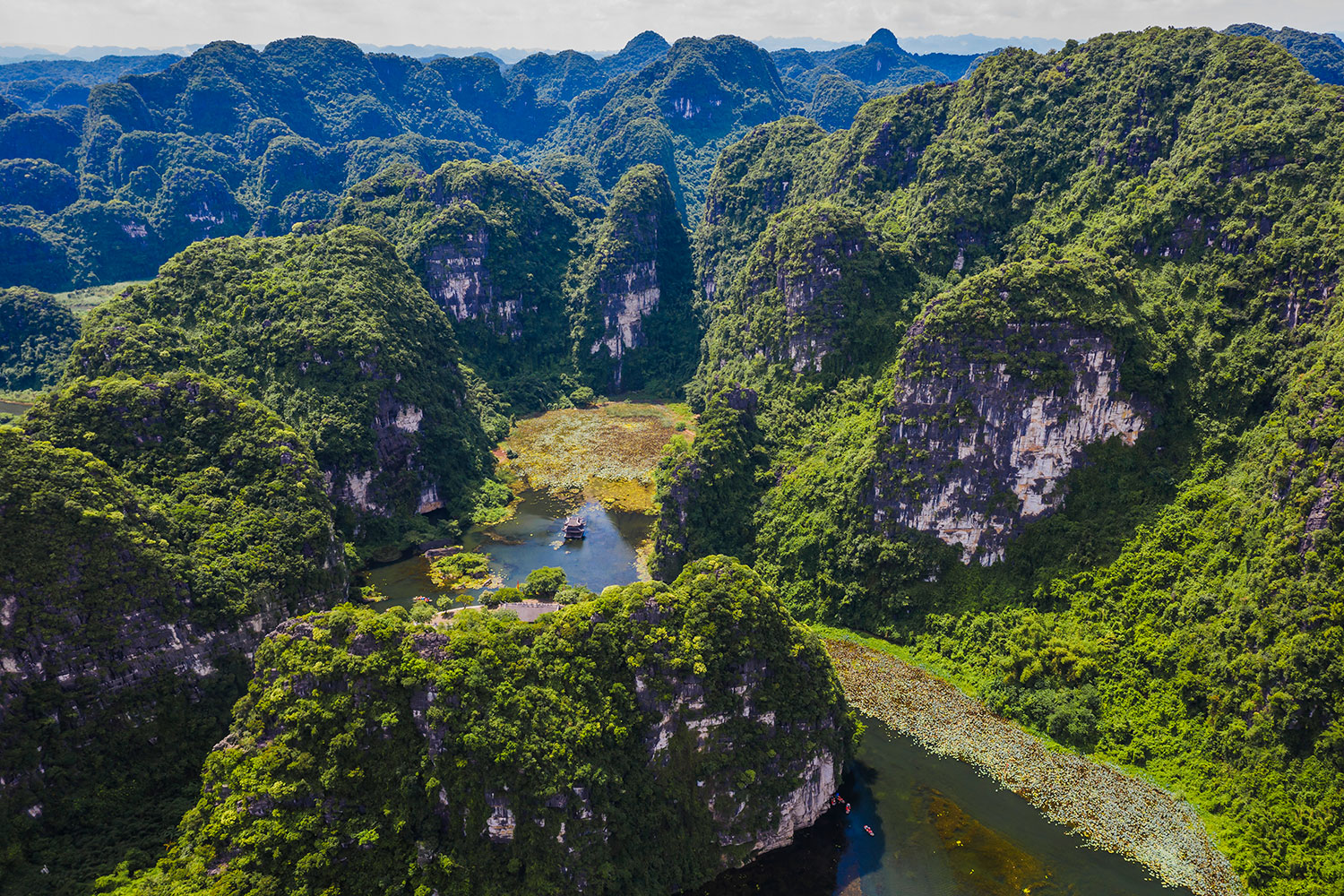 Boat tours are the best means of navigating Trang An, 95 kilometers south of Hanoi. The dock is located seven kilometers from downtown Ninh Binh, with three tours exploring the maze of limestone karst towers and waterways, which cover over 6,000 hectares (14,800 acres).
Tours last three hours and are priced at VND250,000 ($11) per adult, and VND120,000 for children from one to 1.3 meters. The journey is free to kids below one meter.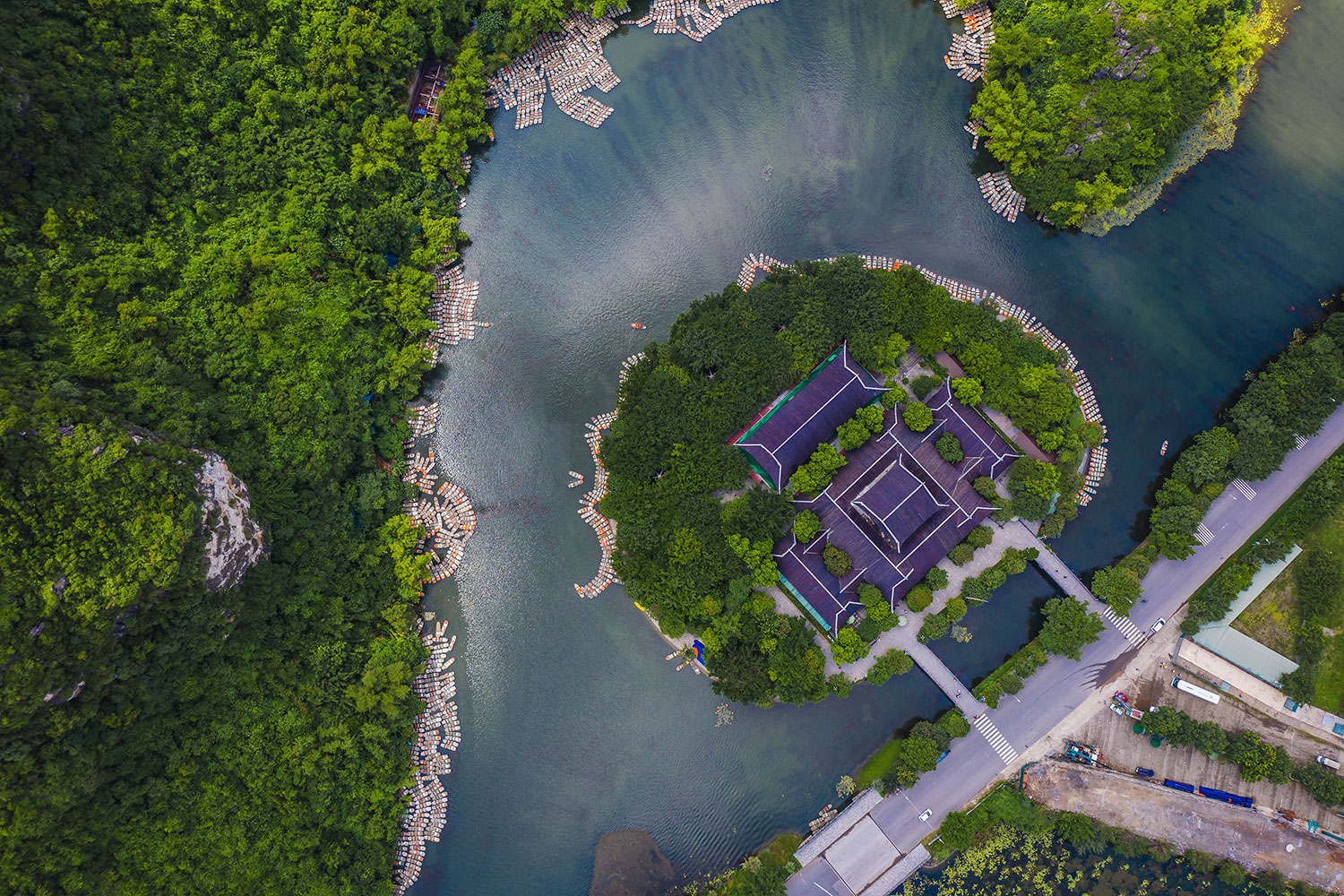 The first route guides visitors past Trinh Temple, Dark Cave, Bright Cave, Wine Cooking Cave, Tran Temple, Son Duong Cave and Bao Hieu Pagoda, while the second allows visitors to explore Lam, Vang, Thanh Truot and Dai caves, Suoi Tien Temple and Vu Lam Citadel.
UNESCO recognized Trang An as a world heritage site in 2014, calling it "a mixed cultural and natural property where archaeological traces of human activity over 30,000 years can been found."
It is also home to Hoa Lu, capital of feudal Vietnam during the 10th and 11th centuries, temples, pagodas, paddy fields, and small villages.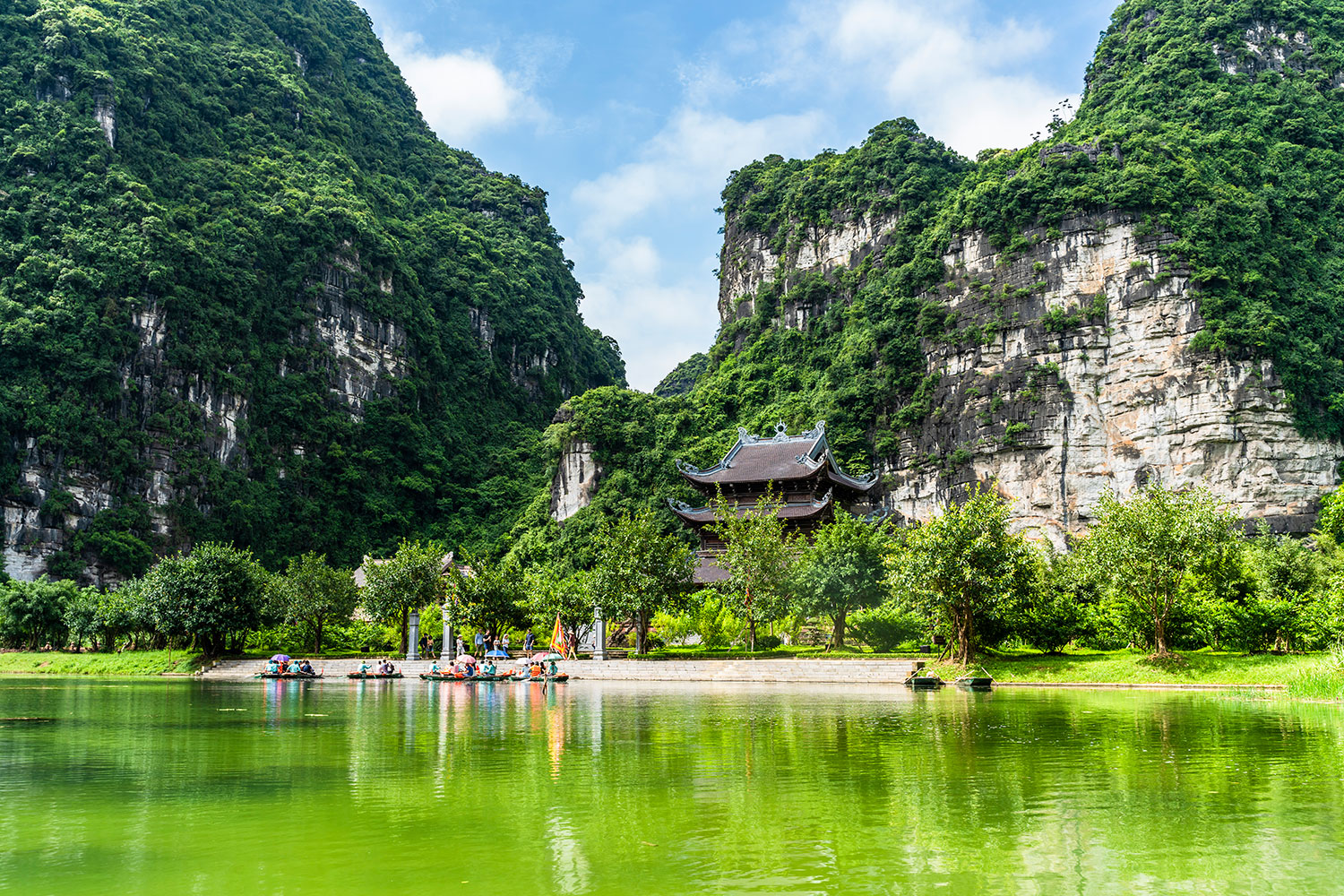 In addition to traditional wooden boats, visitors can rent kayaks for VND250,000 to VND400,000. However, cave entry is prohibited due to safety concerns.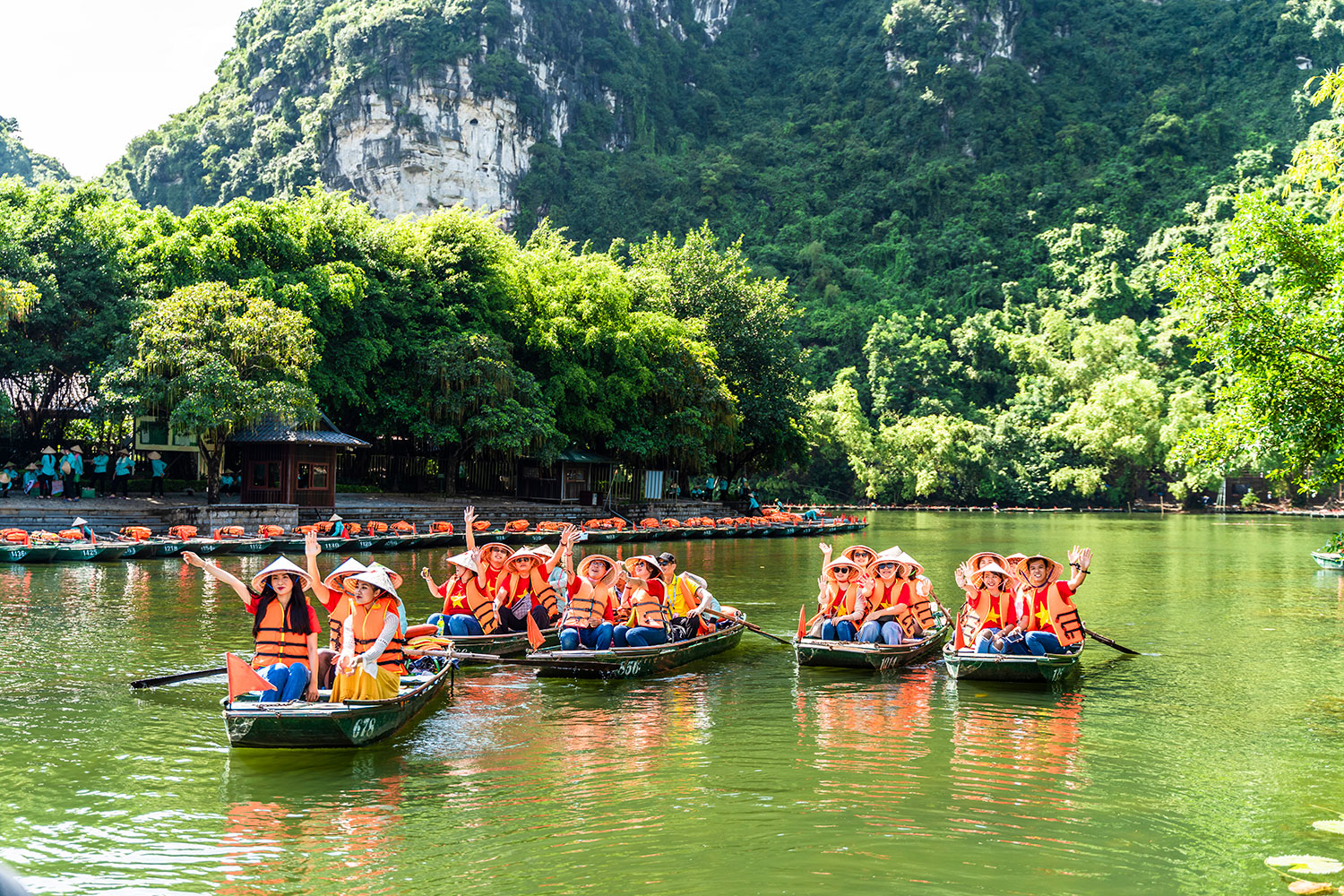 Each vessel is allowed to carry three to four people max.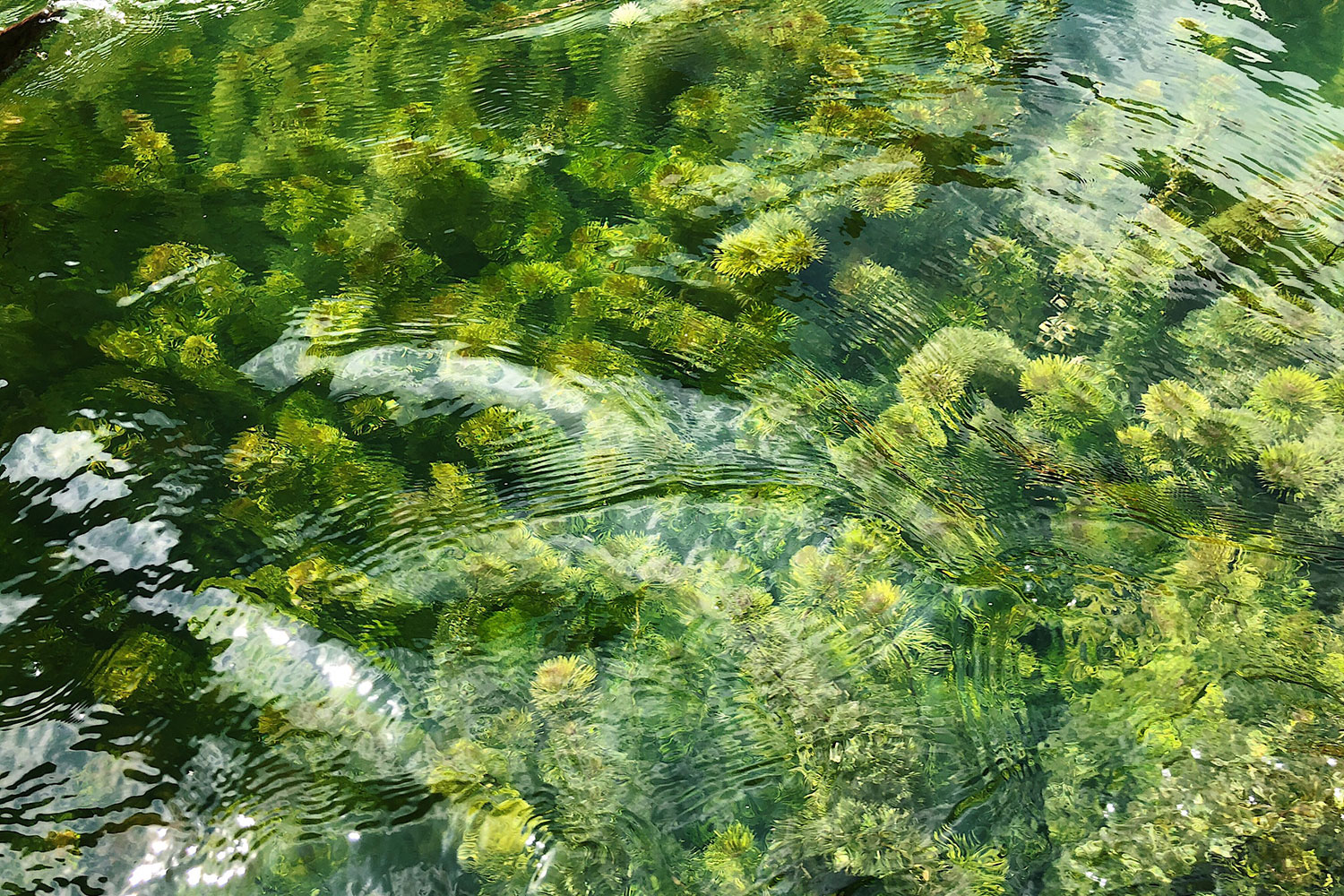 Hornwort dominates the lotus beds. The submerged, free-floating plant is a signature of Ninh Binh, a sign of water clean enough for locals to cook, bathe, and wash their clothes in.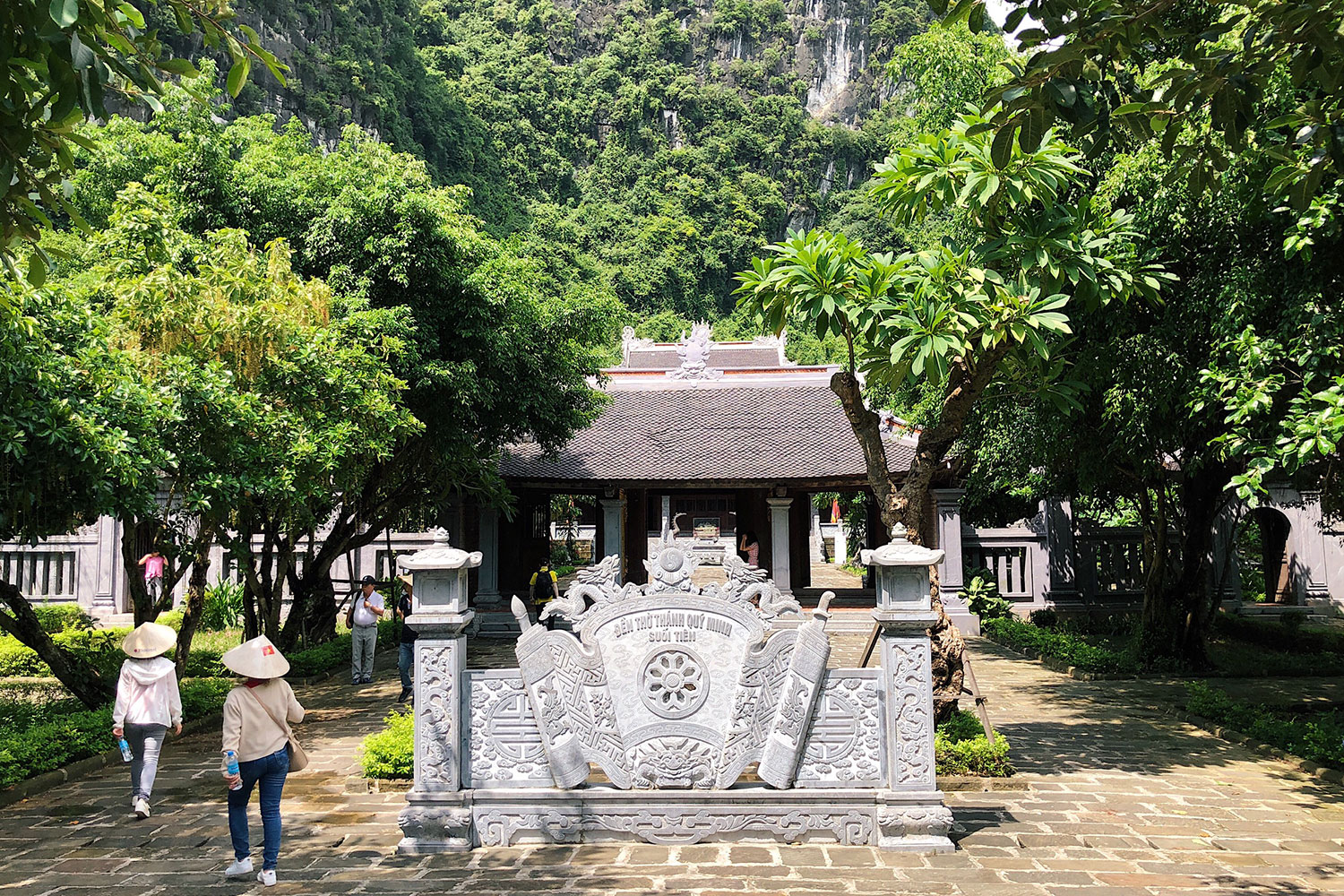 Ninh Binh has become one of the most famous and Instagrammed travel destinations in Vietnam since Hollywood blockbuster "Kong: Skull Island" was shot here in 2016.
Make sure to visit the many ancient temples in Trang An to experience the glorious feudal history of the Tran Dynasty era.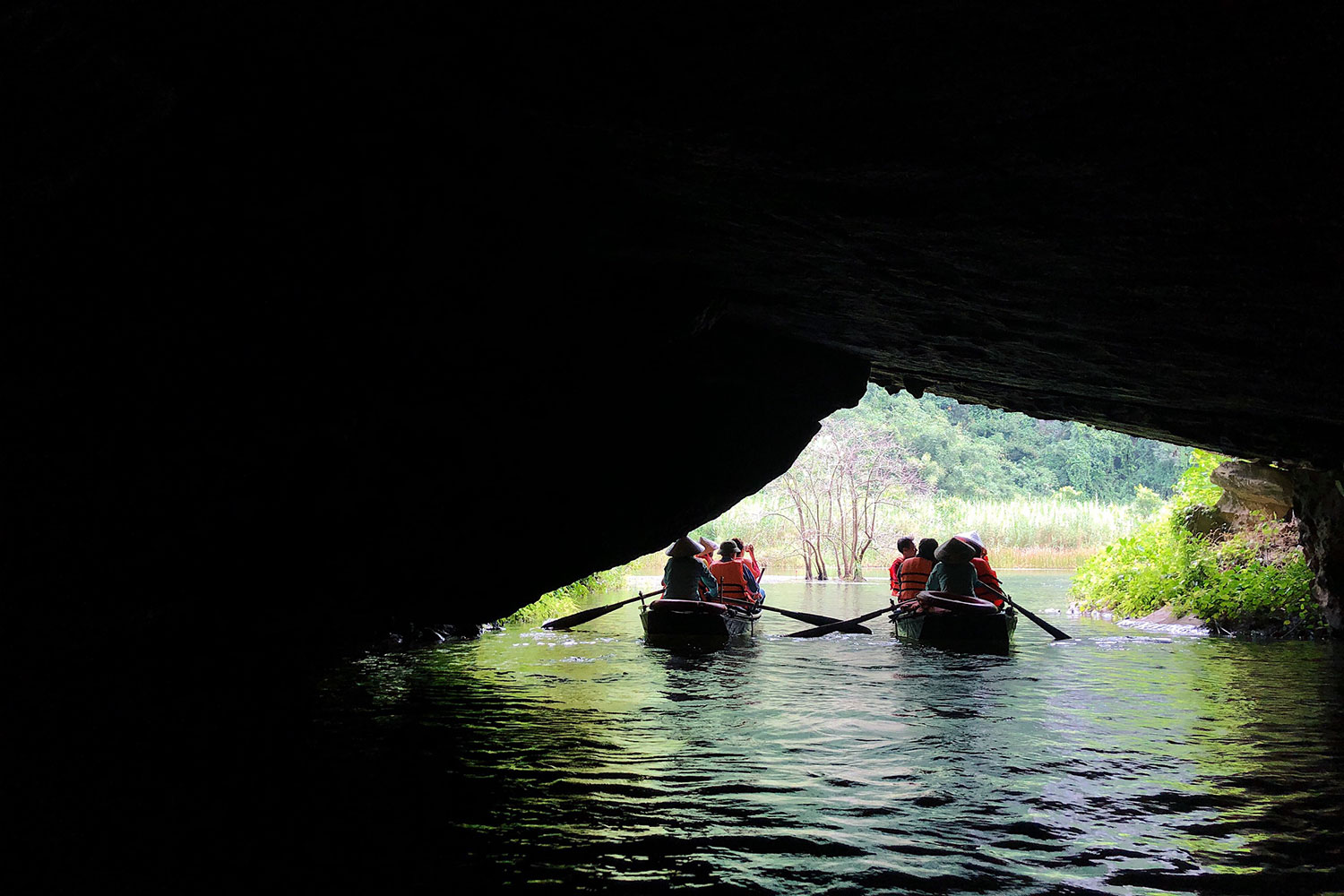 Trang An's signature is its system of 50 dry and 50 water caves, reportedly dating back about 250 million years.
Source: e.VnExpress.net