GoldenTour - The rose valley of Sapa's Sun World Fansipan Legend tourist site, northern Vietnam, was earned the title "the largest rose valley in Vietnam" on May 23.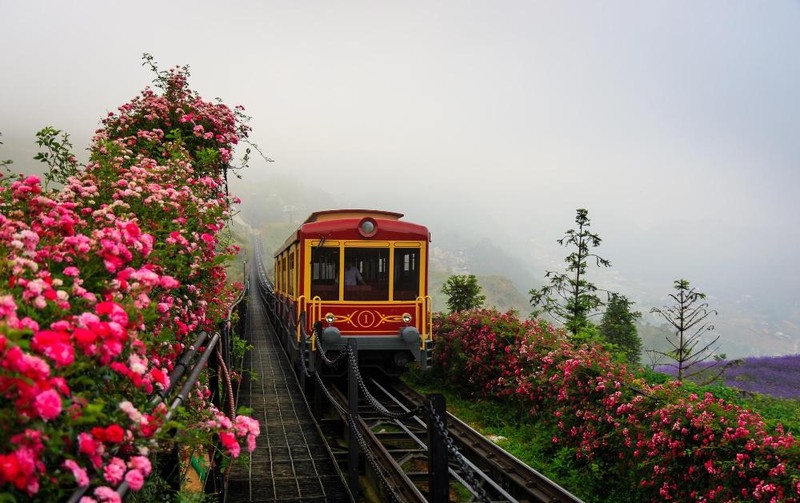 Long bushes of roses are grown along the railway (Photo: Phap Luat)
The rose valley covers an area of up to 50,000-meter square, stretching along the Muong Hoa mountain rail line that connects Sa Pa town and the Mount Fansipan cable car station.Accordingly, the recognition was granted by The Guinness Vietnam Record, making it the fourth record that Sun World Fansipan Legend has established, following "The bamboo dance with largest participants", "The most unique art performance showing Northwest cultural features", and "The longest mountain railway in Vietnam", as reported by Lao Dong Tre.
Over 300,000 rose plants of over 150 most popular varieties from across Vietnam (Sapa, Hai Phong, Son La, Hue, etc.) and international favorites can be spotted in the area, contributing to the uniqueness and diversity of the valley.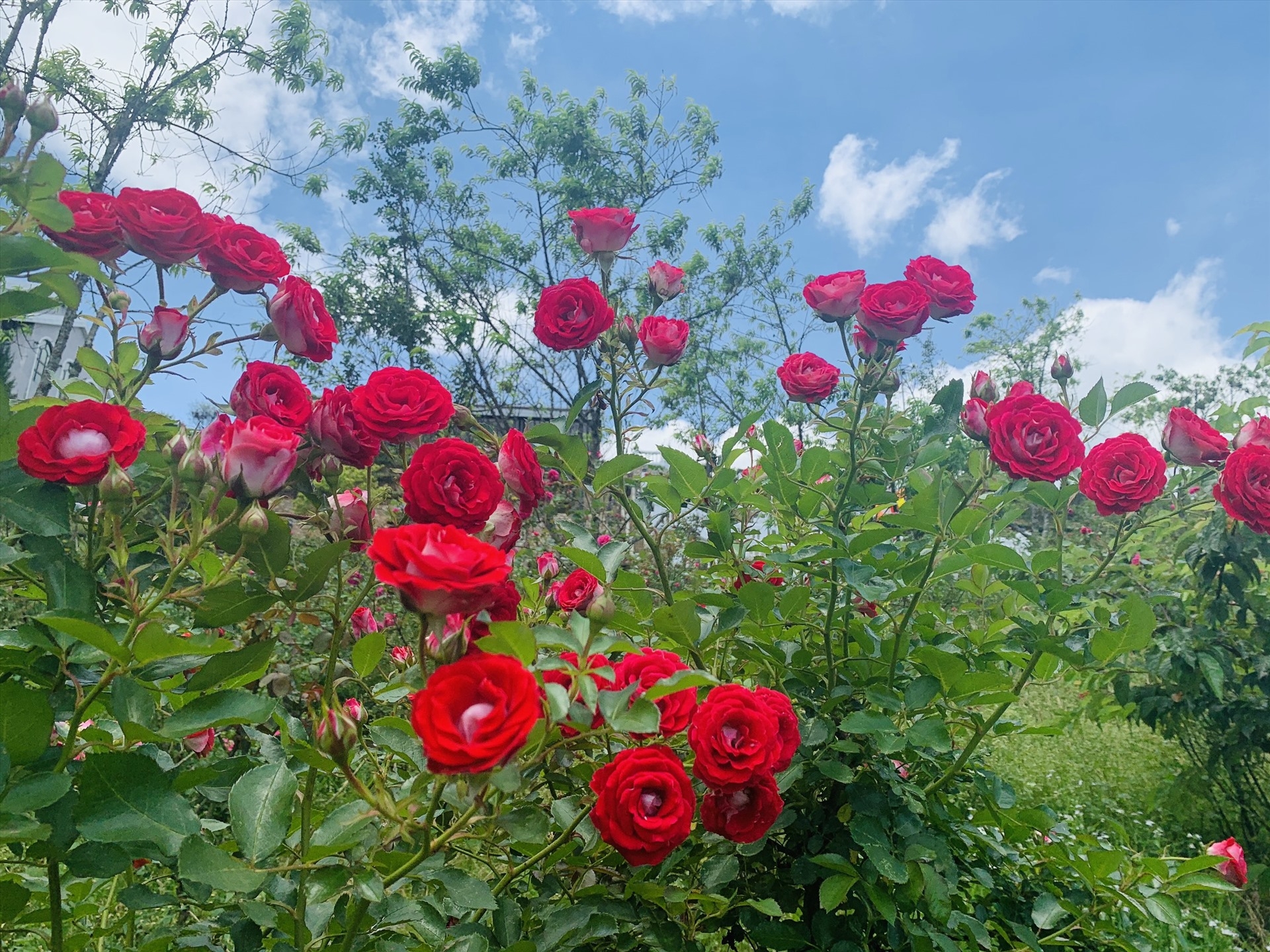 Red roses (Photo: Lao Dong)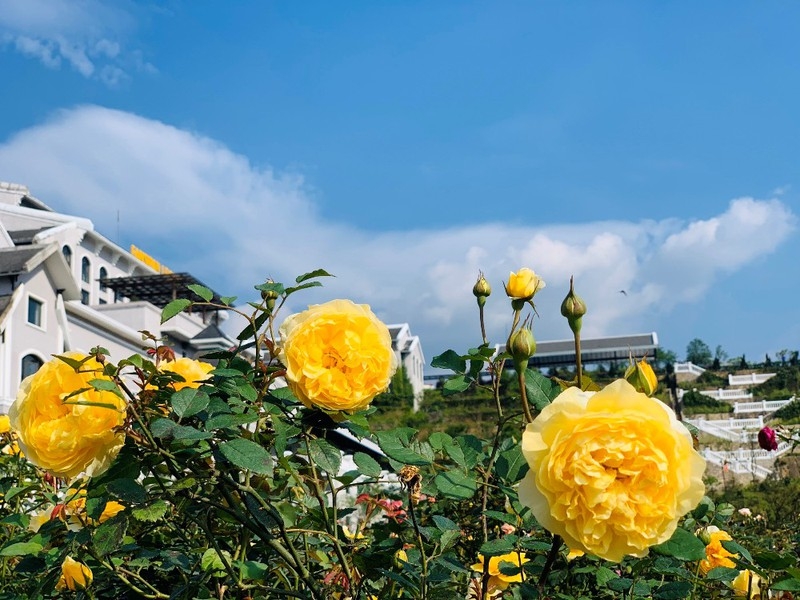 Yellow rose boasts its own charm (Photo: Phap Luat)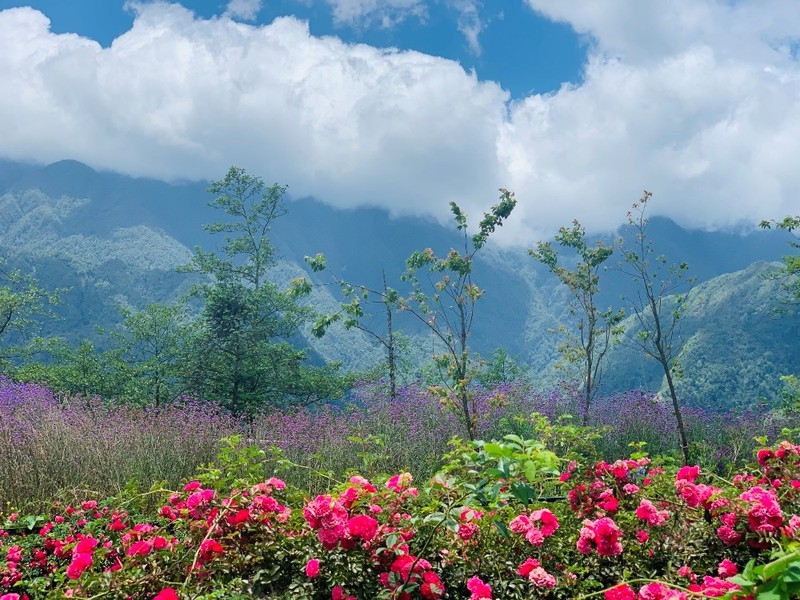 Over 300,000 rose plants from across Vietnam and different world corners are found in Sapa's rose valley (Photo: Phap Luat)
The most marvelous and unique thing of Sapa's rose valley is, perhaps, the vivid carpets of red climbing roses that could hardly be found anywhere else. This type of rose was brought to Vietnam from Europe, its origin, by the French. The flowers, each measures only 2-3cm when blooms, grow in clusters. Thousands of tiny roses bloom on a small branch, creating gorgeous flower streams climbing on the two slopes of the mountain railway.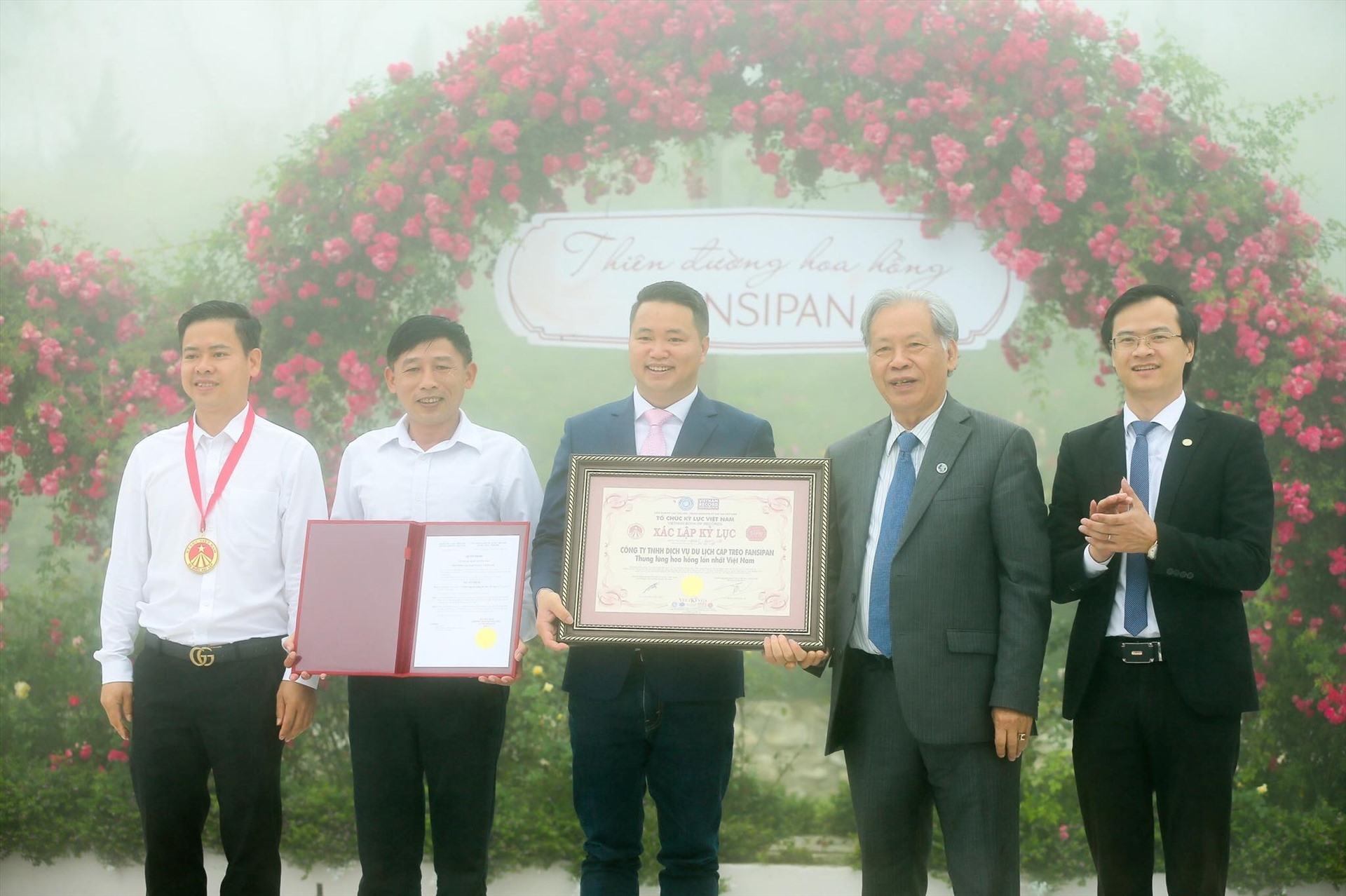 Mr Nguyen Xuan Tien (third, left) received the title on behalf of Sun World Fansipan Legend (Photo: Lao Dong)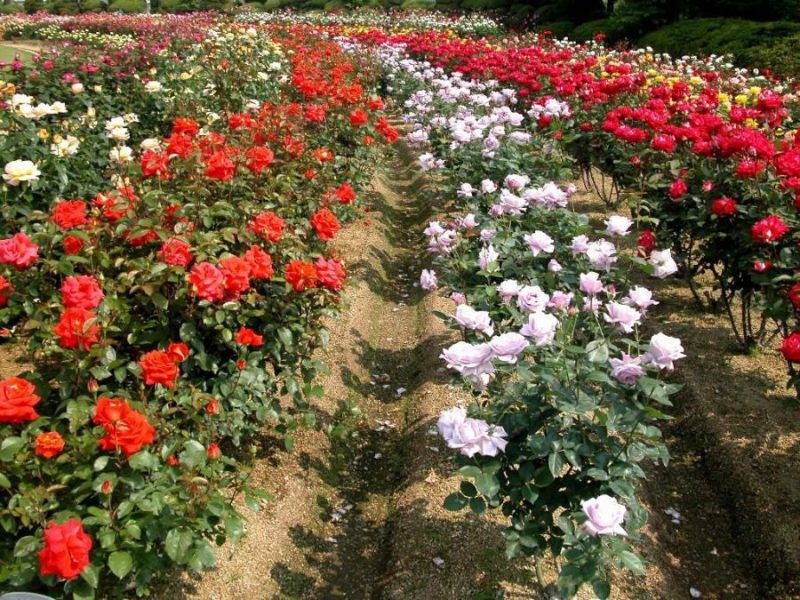 (Photo: Motolo)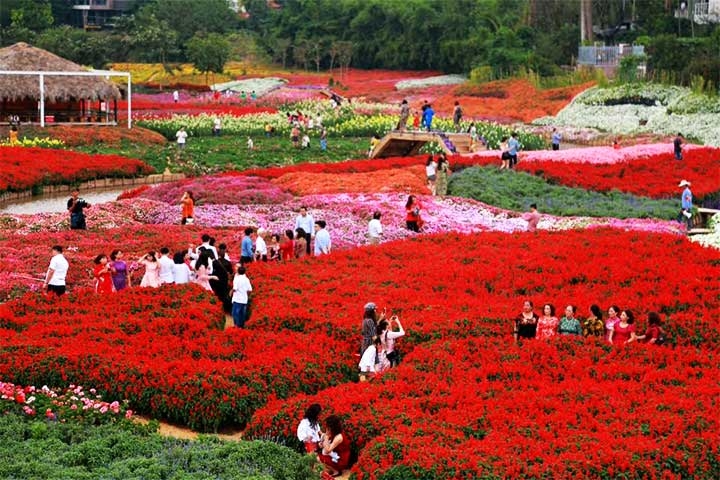 (Photo: Meobalo)
"We've been planning to make a 'rose destination' in Sapa for a long time, but we met many difficulties due to soil and weather conditions, plus it's not easy to grow certain rare bush of roses", Nguyen Xuan Chien, Director of Sun World Fansipan Legend told Lao Dong Tre. "But now, this is what we've got. It's the record-breaking rose valley in Vietnam".
He added that the Sun World Fansipan Legend is expecting the rose valley would bring a new breath, new highlight to Sapa, attracting more tourists to the so-called "City of Cloud", especially when the local tourism industry is making its best efforts to quickly recover after the COVID-19 pandemic.
The best time to enjoy the rose valley is between March and October.
Sun World Fansipan Legend, as well as over 80 travel agencies, hotels, garages and restaurants in the tourist city are providing many services with discounts of between 30 and 60%.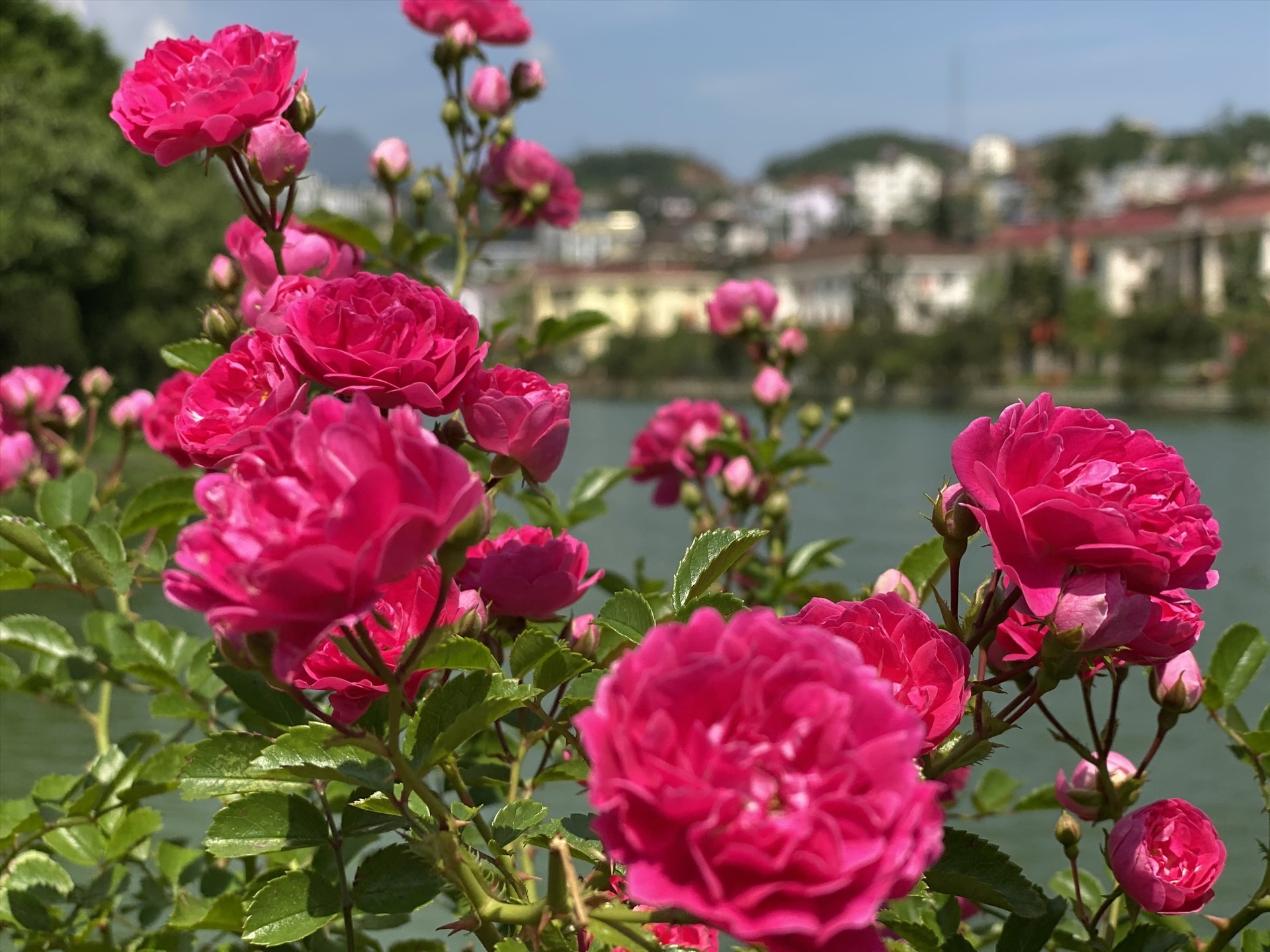 (Photo: Lao Dong)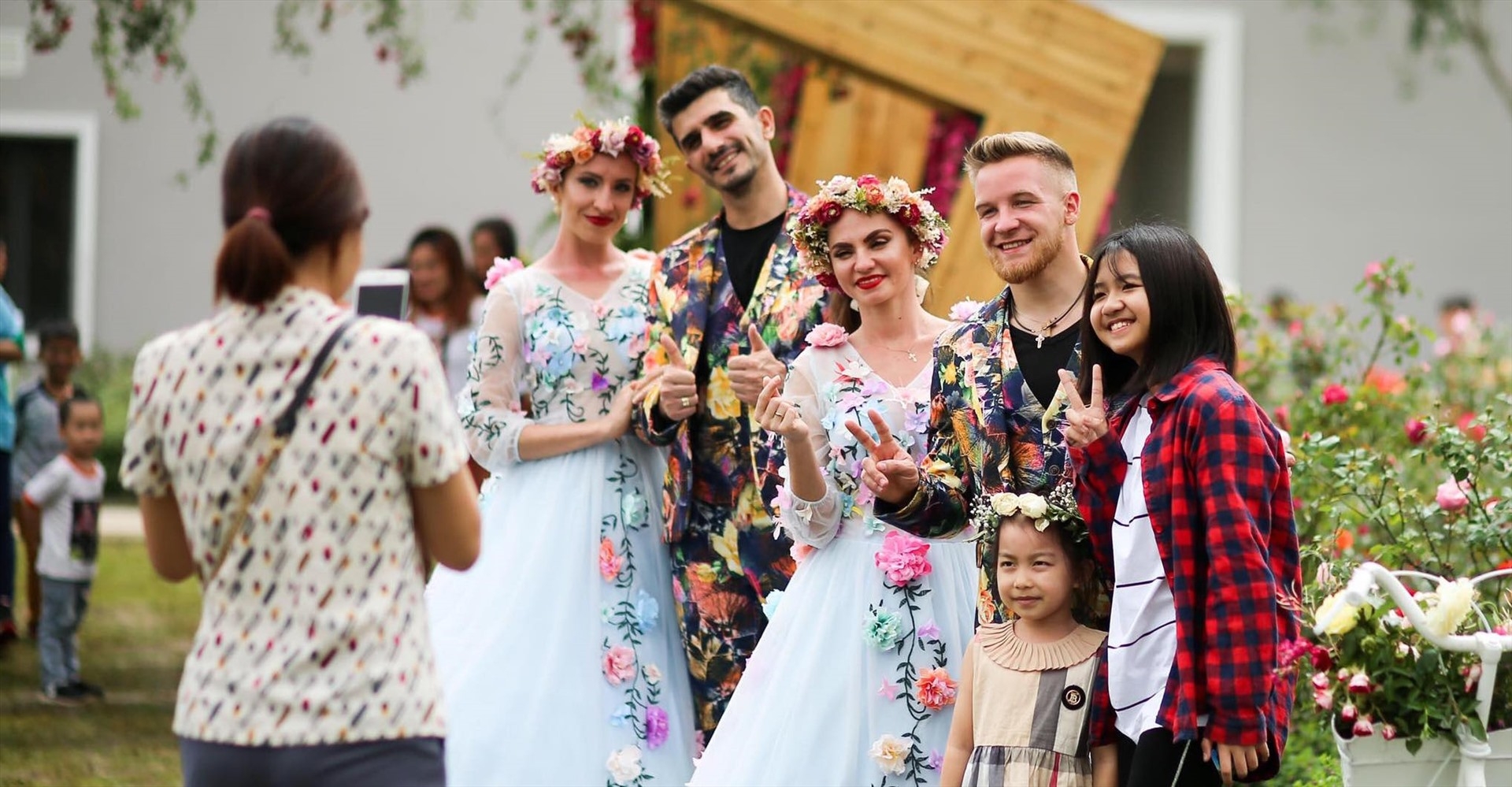 Foreign tourists checking-in at Sapa's rose valley (Photo: Lao Dong)
Vietnam has eased its social distancing restrictions since April 23 and its popular tourist destinations have reopened after a prolonged shutdown.
The country received 3.7 million foreign visitors in Jan-April, a 38 percent drop year-on-year, as a direct impact of the pandemic. Tourism revenues dropped 45 percent to VND7.9 trillion ($337 million).
With international flights and foreigners' entry remaining suspended except for special cases, local businesses are focusing on boosting domestic tourism.
Tourist sites across the country are gradually resuming their business starting late April until now. Many promotions programs are launched to restore and boost tourism activities.
According to a survey on post-COVID-19 travel trends, carried out by VNE, which polled 1,700 Vietnamese respondents, nearly 86 percent of survey respondents said they were making travel plans for this year as the pandemic situation improves.
Vietnam has not recorded any new Covid-19 patient since Monday evening. The nation's Covid-19 tally stands at 324, including 60 active patients. The rest have recovered.
Jasmine Le